Baby No.3 Coming Soon! Chelsea Houska Excitingly Flaunts Her Bump With "Pregnant AF" Tshirt
Chelsea Houska's third baby is on the way...Wearing a black t-shirt that read "PREGNANT AF," she revealed to her followers that she was more than ready to meet her baby girl...Chelsea and Cole got married in October 2016 in a quiet country wedding while she was pregnant with their first child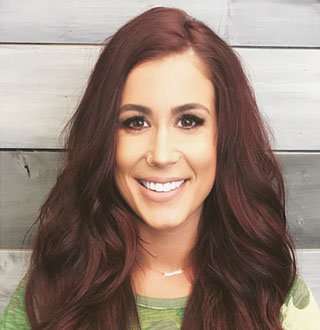 Chelsea Houska's third baby is on the way!
American actress Chelsea Houska and her husband Cole DeBoer are becoming parents for the second time. 
Announcing the news, the Teen Mom star shared a sweet photo of her baby bump through her Instagram story on 29 July 2018. Wearing a black t-shirt that read "PREGNANT AF," she revealed to her followers that she was more than ready to meet her baby girl.
Moreover, the star on 29 July had announced on Twitter that her "over it" pregnancy had hit 33 weeks and five days. 
See Also: RHOP's Monique Samuels Age 34, Pregnant & Expecting Third Child With Husband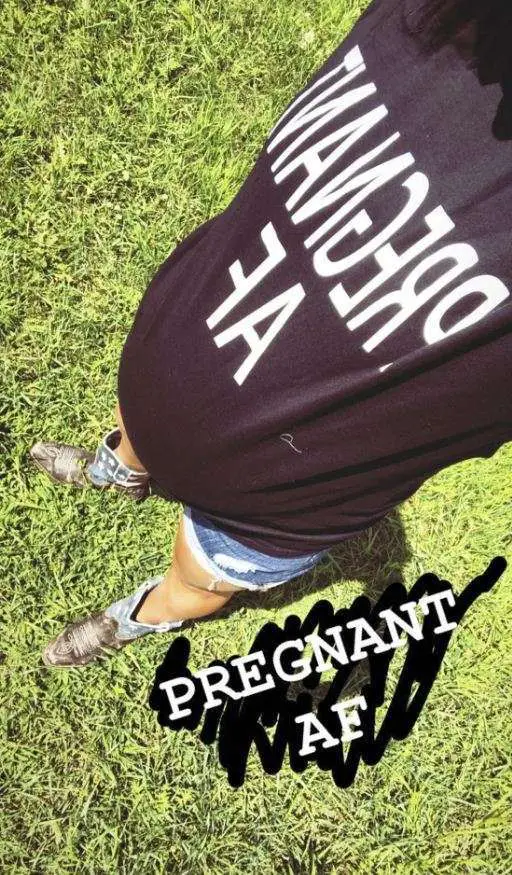 She's Kicking: Chelsea shares the picture of her baby bump wearing "Pregnant AF" T-shirt on 29 July 2018. (Photo: People.com)
In March 2018, Chelsea and her reality star husband had announced that a sweet baby girl would be joining the DeBoer family in a few months through her Instagram. Since then, she has been sharing the stages of her third pregnancy through her social sites.
Chelsea and Cole got married in October 2016 in a quiet country wedding while she was pregnant with their first child. After three months of their wedding, they welcomed their first child, son Watson Cole on 25th January 2017.
As their baby complicated their first wedding plans, they celebrated their second wedding ceremony in October 2017.
The couple first met each other at the South Dakota local gas station in 2014. However, they only started growing fond of each other after conversing through social media a few days later.
Her 30 years old husband Cole worked as a traffic control specialist prior to being introduced as Chelsea's boyfriend on Teen Mom 2 series.
You Don't Want To Miss: Joe Locicero Engaged To Jane The Virgin's Star Gina Rodriguez At Age 31! Wiki, Net Worth, Family & More
It will be her second baby with her husband, Cole. She also is the mother to 8-year old daughter Aubree, born from her previous relationship with then-boyfriend, Adam Lind.
Aubree currently resides them after her ex-boyfriend Adam lost custody of their daughter after he got arrested in January 2018. Adam was arrested for domestic assault with his ex and was tested positive for amphetamines and methamphetamines in a court-ordered drug test.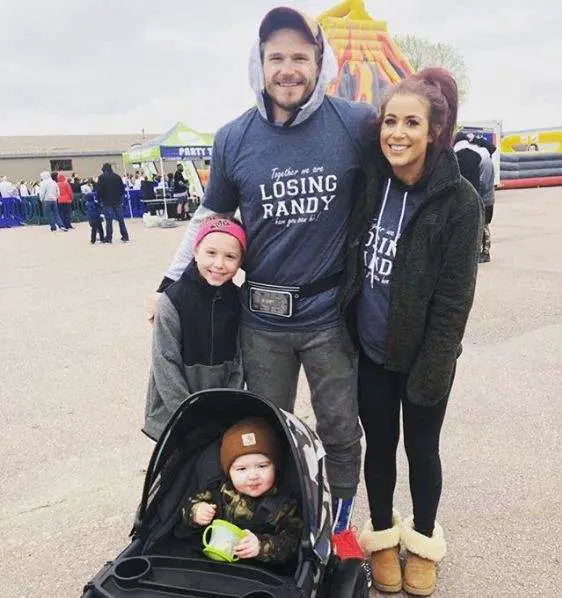 One more to complete the family: Chelsea poses with her husband and children in May 2016. (Photo: Chelsea Houska's Instagram)
Chelsea started dating Adam in 2008, and their relationship ended in after four years in 2012.