How Gina Carano and Boyfriend Kevin Ross Rekindled Their Romance after a Decade
Gina Carano and Kevin Ross rekindled their relationship after almost a decade.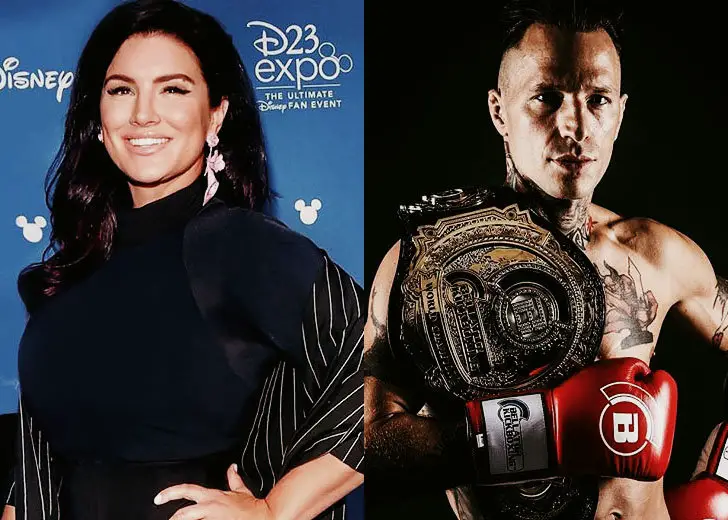 Gina Carano stepped into MMA along with her boyfriend, Kevin Ross. As success knocked at their doors, the duo ended their relationship and moved on with new partners.
Little did they know that their paths would cross almost a decade later. 
Carano Joined MMA While Dating Ross
It was Ross's dream to make a mark in the fighting industry through Muay-Thai. Being the supportive girlfriend that she was, Carano cheered him up and gave him company during his training. She also started training with him just to keep her weight in check.
Soon the workouts turned into a passion, and she pursued the program with a goal — to join MMA. After she entered the MMA, her relationship with Ross wavered. The professional success took its toll on their chemistry.
Ultimately, the pair parted ways in the early 2000s and remained friends.
She Dated Kit Cope and Henry Cavill 
After her split with Ross, Carano dated another mixed martial artist, Kit Cope. The pair's relationship came to attention only after they separated in 2007.
In a radio interview in 2009, Cope shared he had an intimate video of the Deadpool actress. Later, he talked to MMA Mania and clarified he had no such video and said it was only a joke.
In 2012, she started dating The Witcher star Henry Cavill.
The on-and-off relationship saw the pair making a red carpet debut at the 2013 Critic's Choice Movie Awards just before they broke up in the summer of 2013. They reconciled in October 2013 and parted a year later in December 2014.
Henry Cavill's Relationship: New Girlfriend Natalie Viscuso Isn't New to the Entertainment World
Reconciled with Kevin Ross in 2015
The Dallas native reconciled with Ross in June 2015 on the fourteenth anniversary of their first meet. However, they made their relationship after after six months of dating.
Since the announcement, the lovebirds don't shy away from flaunting their love for each other on Instagram.
On May 29, 2019, Ross dedicated a lovely post to Carano, writing how his life changed after her arrival. He shared she was a constant inspiration and light in his life despite all the ups and downs.
If it wasn't for you I don't even know where I would be, probably not even alive and without question not where I'm at today.
Carano also shared a birthday post for her boyfriend and credited him for her success in July 2020. She said he believed in her when no one else did and thanked him for never giving up on her. 
With love and gratitude for one another, the former The Mandalorian star and her boyfriend are going strong.
Ross posted a picture of them together on her 39th birthday on April 16, 2021, and referred to her as the brightest shining light with a black heart emoji.