Gina Carano Credits Boyfriend Kevin Ross For Success In MMA
Before she made a name for herself as an American actress, Gina Carano had a successful MMA career. She credits the MMA success to her long-term boyfriend, Kevin Ross. Also known as the "The Soul Assassin" Ross, her partner is an American Muay Thai fighter and former MMA artist.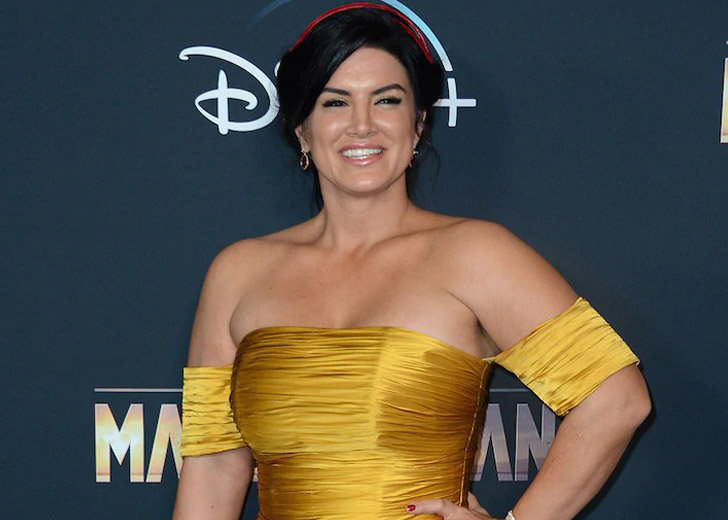 Quick Information
Nationality American
Birth Place

Dallas, Texas, United States

Birth Name

Gina Joy Carano

Profession

Actress

Career

2006-present

Relationship Status

In a relationship

Ex-Boyfriend

Henry Cavill (2012-2014)

Net Worth

$4 million

Father

Glenn Carano

Mother

Dana Cason

Sister/s

Casey Carano, Christie Carano

High School

Trinity Christian High School

College

University of Nevada, Las Vegas

Height/ How Tall?

5' 8" (1.73 m)

Hair Color

Dark brown

Eye Color

Dark Brown

Date of Birth

Apr 16, 1982

Age

41 Years, 7 Months

Boyfriend

Kevin Ross

Nominees

The Golden Schmoes Awards For Breakthrough Performance of the Year
Before she made a name for herself as an American actress, Gina Carano had a successful MMA career.
She credits the MMA success to her long-term boyfriend, Kevin Ross. Also known as the "The Soul Assassin" Ross, her partner is an American Muay Thai fighter and former MMA artist.
Took A Decade Break Before Dating Kevin Ross Again
Many might not know, but Gina Carano's relationship with her boyfriend, Kevin Ross, is not new.
The pair had dated each other in the early 2000s for about four years. Then calling it quits, they remained friends for almost a decade.
Finally, the duo got back together in June 2015 — on the fourteenth anniversary of their first meet. They only confirmed their patch up after six months, in December 2015.
Gina Carano Credits Boyfriend For MMA Success
Wherever Carano is today in the realm of MMA fighting, it is because of her professional Muay Thai fighter boyfriend, Kevin Ross- that's what Carano says.
Well, her partner Kevin wanted to be a fighter from the very first. So, Carano supported his dreams. So much so, she attended his training sessions time and again.
One day, Kevin's trainer commented on her weight and suggested she should take the training to maintain her body issue (she was overweight at the time).
Influenced by the suggestion, the Deadpool actress joined the program and started training alongside her boyfriend. Little did she know, her initiation would propel her career in MMA and make her one of the top female MMA fighters.
Know More On Their Relationship: How Gina Carano's Personal Life Had Surprising Twist With Boyfriend Kevin Ross?
Now, time and again, the former professional MMA fighter displays her gratitude towards her boyfriend. One such instance was in an interview with the Lasvegassun in 2009 when she said she would have never been in the MMA if it wasn't for Ross.
He really did start off my career and gave me meaning to my life. It's weird that it happened, I don't know if it wasn't for him. He's the kind of person who in one day completely just changed his life and that affected mine.
Moreover, she displayed similar gratefulness in a birthday post for Ross in July 2020. She credited her success to him and thanked him for believing and never giving up on her.
I am who I am because you came along and believed in me when no one else did.. whoever said "they don't make them like they used to.." has obviously never met you.. Thank you for never giving up on yourself and never giving up on me..
Well, her years-long relationship with Ross and respect for him make it clear that it won't be any surprise if she gets married to him anytime soon. After all, she has been supported by him since forever.
Gina Carano's Ex-Boyfriends Include Henry Cavill
After the break-up with Kevin in the 2000s, The Mandalorian star dated another martial artist named Kit Cope.
Then, as she began her acting career, she started hanging around with her co-actors. In 2012, she got into a dating relationship with The Witcher star Henry Cavill after meeting him at Jessie J Live Program in London.
For two years, their relationship went well. But the MMA artist and the Superman star separated in December of 2014.
Despite the break-up, Carano seems to have no bad blood with Henry. She shared a fanart of herself and her ex-boyfriend on Instagram in October 2020.
However, their association upset Cavill's fans after Carano got herself into social media controversies in early 2021.
In her now-deleted Instagram post, she reportedly compared Nazi Germany with the present political situation and implied that being a Republican was like being Jewish during the Holocaust.
Following her statement, she was let go from the Star Wars spinoff The Mandalorian in February 2021. And, the ripples of her statement reached to Cavill as well. Some of the fans were quick to judge him for being in a relationship with Carano.
just remembered henry cavill was in a relationship with gina carano and now i'm scared — Dieuwke Morren | wv spoilers ✨ (@Gimmejagger) February 11, 2021
Nevertheless, some other fans quipped that their relationship was years ago, and it made no sense to stress on the topic.
So if date someone 8 years ago and they have recently said something inappropriate, and I'm not associated with them anymore, should I be affected by their recent actions even though we are no longer associated? Cmon twitter. You can do better than this — Lady Edna (@MissEdna666) February 28, 2021
Gina Carano's Age And Measurements
Gina Carano was born as Gina Joy Carano on April 16, 1982, in Dallas, Texas. She is the daughter of Dana Joy and professional football player Glenn Carano. She has two sisters, one older and one younger. As her parents got divorced, she was raised by her single mother.
The 38-year-old went to Trinity Christian High School. Later, she attended the University Of Nevada, Reno, and the University Of Nevada, Las Vegas. She majored in Psychology from the latter one.
Her weight is 145 lbs. and her height is 5 feet and 8 inches.