Gina Carano Likens Herself To Sophie Scholl With Recent Falling Out In Her Career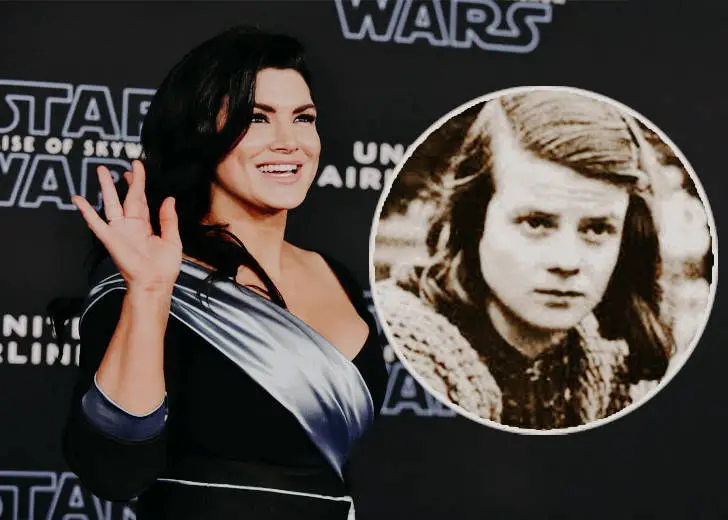 American actress and television personality Gina Carano has come out blazing in the wake of her recent firing from Disney's series The Mandalorian. The actress had portrayed Cara Dune, a former Rebel shock trooper-turned-mercenary, in the series' first and second seasons.
Taking to her Instagram story, on the occasion of Women's History Month of 2021, the former mixed martial artist shared a couple of stories that likened Carano with late Sophie Scholl.
Scholl, a German anti-Nazi political activist and member of the White Rose non-violent resistance group, was convicted of high treason after being found advertising anti-war ideologies at the University of Munich.
One of her stories featured quotes of both actress Carano and anti-Nazi political activist Scholl, where Scholl's quote [one of her most famous] read, "Somebody, after all, had to make a start. What we wrote and said is also believed by many others. They just don't dare express themselves as we did."

Gina Carano's Instagram story (Photo: Instagram)
As for Carano's quote, it read, "You should be more afraid that you're being made to feel afraid for what you think."
Likewise, the story that followed had another one of Scholl's famous statements—the first few lines of that statement read:
The real damage is done by those millions who want to 'survive.' The honest men who just want to be left in peace. Those who don't want their little lives disturbed by anything bigger than themselves…

Gina Carano's Instagram story (Photo: Instagram)
Going by her stories, she hinted to have been feeling much like what Scholl felt for putting out her voice against the odds in society. In Scholl's case, the odds were the ongoing world wars and the spread of Nazism, whereas, for Carano, her recent expression of thoughts on social media tallied as the odds.
In February 2021, the actress was fired by Lucasfilm and Disney, citing "abhorrent and unacceptable" posts on her social media as the reason. A spokesperson for LucasFilm said:
Gina Carano is not currently employed by Lucasfilm, and there are no plans for her to be in the future.
The statement further stated that Carano's social-media posts denigrated people based on their cultural and religious identities, which was appalling and unacceptable for the company.
The firing came right after people demanded the release of Carano from the network with the trending hashtag "#FireGinaCarano" on Twitter in late January.
The trend was the follow-up to the actress's anti-Semitic story on her personal Instagram, which caused an uproar. The story was deleted immediately.
The actress has also made other controversial social media posts, including mocking posts on the COVID-19 vaccine, COVID mask mandates, and spread conspiracy theories about the election's legitimacy.