'Swamp People' Star Chase Landry Is a Father — Into His Alleged Relationship With Cheyenne Wheat
Chase Landry welcomed a daughter in March 2017.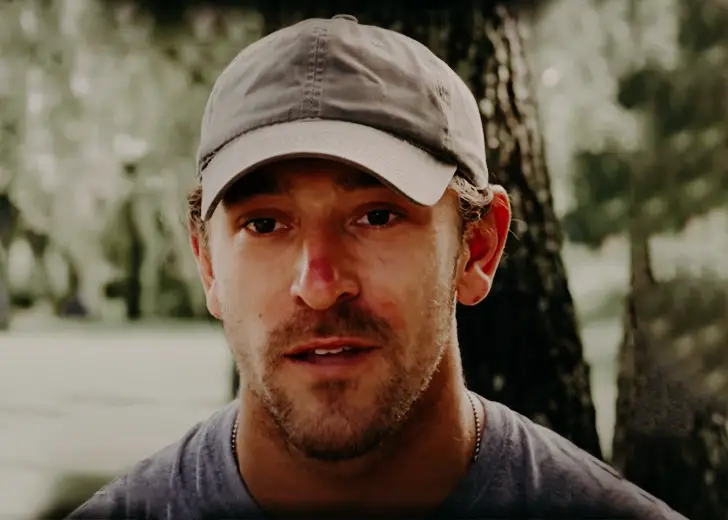 The Landry trio, Troy, Jacob, and Chase, have made a career out of alligator hunting as the family together navigate across the challenging and dangerous swamps of Louisiana to hunt alligators.
Amongst them, Chase Landry, one of the best sharpshooters in the Louisiana swamps, manages a very private life. He is not active on any social media platforms either.
Chase Welcomed a Daughter in 2017
The alligator hunter has always frayed away from publicly disclosing his personal life.
However, there was a major revelation made by Chase's father, Troy Landry, through Facebook on March 18, 2017, which revealed that he had become a father.
In the post, Troy shared a couple of adorable pictures of Chase's daughter named Riley Blake Landry.

Troy Landry reveals his son Chase Landry's daughter. (Photo: Troy Landry's Facebook)
"Congratulations to Chase, his wife, and the whole Landry family," one fan commented.
Another chimed, "You look just like a proud grandpa. congrats."
And while Troy made sure to update fans about the birth of Riley, Chase, on the other hand, has not disclosed any information about who his child's mother is.
He Allegedly Was in a Relationship with Cheyenne Wheat
After the birth of Chase's daughter, many fans have shown curiosity to know the actual mother of his baby, or his wife, so to say.
But the reality star has just remained private all this while. However, some internet outlet claims that Chase was married to Chelsea Kinsey and together, they gave birth to Riley.
The two reportedly separated after the birth of their daughter.
Afterward, Chase was rumored of dating his co-star Cheyenne Pickle Wheat.
Cheyenne's Facebook also has a few photos of her hanging out with Chase. More importantly, she had changed her relationship status to 'In a Relationship with Chase Landry' on October 25, 2020.
But now, most of the posts that were related to her and Chase have been removed from her account.

Chase Landry and Cheyenne Wheat posing after a hunt on October 26, 2020. (Photo: Cheyenne Wheat's Facebook)
That being said, she is still close to Chase's father, Troy, and usually posts pictures with him on Instagram and Facebook. 
Chase's Career Is Closely Tied with His Family
American alligator hunter Chase is more than lucky to be surrounded by people who love him not just at home but also at work.
He is a well-known face of the History Channel's reality TV show, Swamp People, which follows a group of people living off catching alligators in the Atchafalaya River basins of Louisiana.
Chase is also one of the sons of Troy, a veteran alligator hunter.
Chase, along with his brothers Jacob and Brandon, follow their father's footsteps, all of whom, together, reveal the Cajun way of life in Louisiana in the hit TV show. 
With his brother Jacob and father, he is often seen rowing their boat into the murky waters, searching for the best alligators to pass the hunting season.
Chase has weathered lawsuits, bruises, mishaps, but his family has always remained beside the reality star. 
While he is often seen on television sharing the most crucial part of his hunting passion with his brothers, cousin, and father, fans rarely see him sharing about his conjugal life.