Gary Drayton Net Worth 2021: Metal Detecting Ninja's Treasure Finds Has Made Him Wealthy
Gary Drayton, the professional treasure hunter's unbelievable treasure finds, has made him one of the world's wealthiest treasure hunters.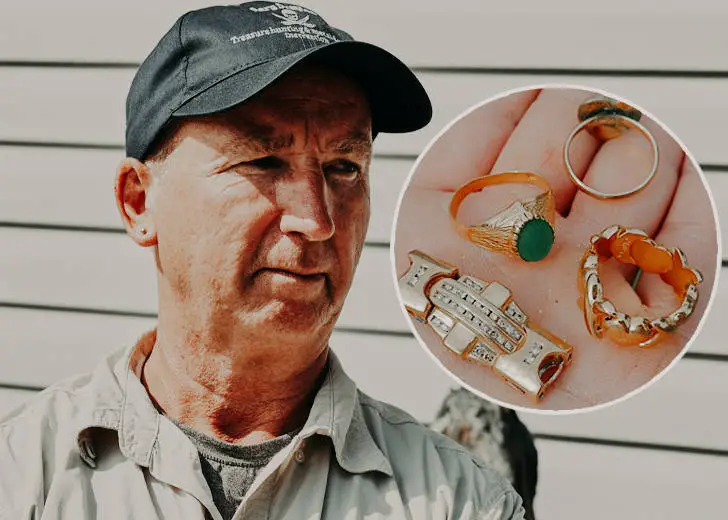 The Curse of Oak Island star Gary Drayton's wealth comes from his incredible treasure finds. The Lincolnshire native has an impressive net worth of two million dollars.
Drayton's journey as a treasure hunter began as a mudlark. He would scavange the English river banks for valuable items. 
With his new-found fame, Drayton joined the History channel's show The Curse of Oak Island alongside Rick and Marty Lagina. He also starred in Beyond Oak Island where he continued his adventures.
In 2005: Gary Drayton found a 22.5K Inca gold ring with 9 Colombian emeralds while metal detecting the treasure coast of Florida. #OakIsland — HISTORY (@HISTORY) February 22, 2017
Drayton's most amazing discovery to date is a 22 and a half-karat inca gold ring with nine flawless emeralds. In an episode of Beyond Oak Island, he revealed the ring was worth a million dollars. 
In 2019, he took to Instagram to show off the eye-catching 304-year-old ring. "304-year-old Inca gold and emerald Spanish treasure ring recovered with lesser-known alloys hard work and perseverance," he captioned the post.
Talking to History, the treasure hunter shared his passion for hunting treasures burned bright ever since he was a kid. He would dream of heading off to exotic islands in pursuit of valuables.
"It's going to go down in the history books as one of the most productive seasons we've ever had on Oak Island...We made discovery after discovery after discovery."
In an October 2020 Instagram post, he put yet another valuable finds on display: a twenty-two karat gold ring with 40 small diamonds.
Thanks to his diligence and persistance, Drayton has amassed an impressive collection that the netizens can explore on his website.
"I never just show up at the beach hoping to get lucky. I go for the treasures you see in these photos."
Drayton has also published a few books documenting his journey. In those pages, he has shared the techniques and strategies that made him a successful treasure hunter. He also shares his knowledge through various training courses.