Troy Landry's Son's Death Rumor Is Not True. He Is Well And Good
Troy Landry is one of America's favorite TV personalities who got cast in Swamp People for leading his age-old family profession of alligator hunting. He currently appears on the show with his two younger sons, while his elder stepson, Brandon has opted out of the family business.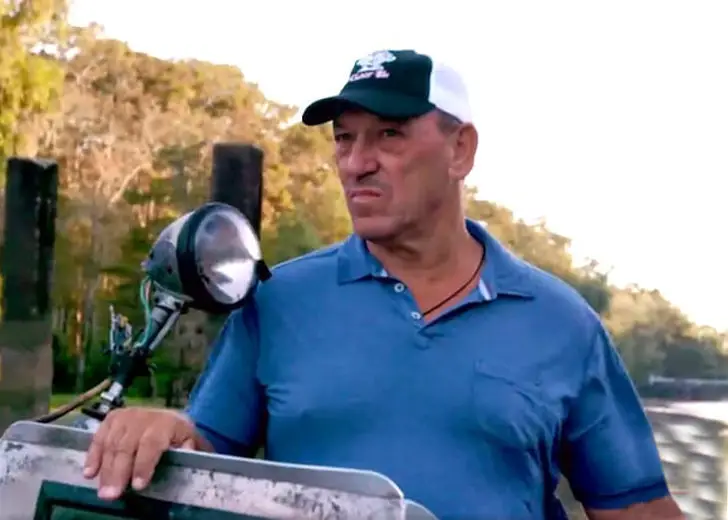 American Alligator Hunter Troy Landry has three sons who have all been featured in the TV series Swamp People. While two of his younger sons are skilled hunters frequently appearing alongside their father, Troy's stepson, Brandon doesn't appear as much on the acclaimed reality show. The step-son was also rumored to be dead, albeit inaccurately.  
Although a death hoax, how did the fake news start? What more do we know about the stepson? Read on to unearth a few charming details of the lesser-known Landry family member. 
Troy Landry Has Two Biological Sons And A Step Son
Fifth-generation Alligator hunter of the Cajun Tribe has claimed fame ever since his family got selected to appear on History Channel's series, Swamp People. In the show, the American reality star is seen with the rest of the family working together by surviving off of alligator hunting in the Atchafalaya River Basin in Louisiana.
Following their father's footsteps, the grizzled veteran hunter is accompanied by equally skilled sons, who have amassed as much reputation from the show as their father.
Married to Bernita Landry on September 26, 1981, the Swam People star has two sons, Chase Landry and Jacob Landry. Troy is also the stepfather of Brandon C. Hotard, born on November 2, 1976, to Bernita and her ex-husband Gerald Hotard.
Brandon Hotard Was Seen In Only 3 Seasons Of Swamp People
Unlike his younger half-siblings, Brandon has not fully been indulged in the show and their family's profession of alligator hunting as a whole. In the show, we can see the senior hunter mostly involved with sons, Chase and Jacob -- the two active cast members.  On the other hand, Brandon has appeared in only a few seasons of the Swamp People featuring in the fourth, fifth, and sixth seasons of the show.
Brandon finished his academics at Louisiana Technical College. Apart from his reality TV appearance, the step-son began working as an Estimating Manager for the Conrad Shipyard based in Morgan City, Louisiana, back in 2014. Since 2014, Brandon has not appeared on Swamp People. 
Despite stepping away from the family's trade, Brandon continues to share stories regarding the Swamp People.
As per Hotard's Facebook bio, the current Estimating Manager is married to his wife, Sheli Hotard. Together, they have two daughters, Rayne, who is 18-years-old and Miley, who is 13. 
Brandon's Death Rumors Are False
More recently, Brandon has been the victim of a death hoax when an obituary in Brandon's name started surfacing some time during September 2017 propagating the news, "Troy Landry's son dies." Hotard's sudden disappearance from the show following the sixth season might have further fueled the rumor. But it turned out to be nothing more than a case of mistaken identity. A person with the same name Brandon Scott Landry had been reported dead, after which many people assumed the deceased to be the legendary Swamp King's step-son. 
Currently, Brandon is living happily with his family at Berwick, Louisiana. 
Hence, senior Landry has not grieved the loss of his sons. In fact, the reality star and wife Brenita are the grandparents of four lovely granddaughters and two grandsons. The couple got blessed with granddaughter Riley Blake Landry, daughter of Chase Landry, on March 18, 2017. 
Troy, surrounded by the love of his family members, continues his appearance on Swamp People as an alligator hunter.