Is Cesar Millan Married? About the Dog Whisperer's Love Life
Millan's love story is straight out of a romantic Hollywood movie, with a tweaked ending.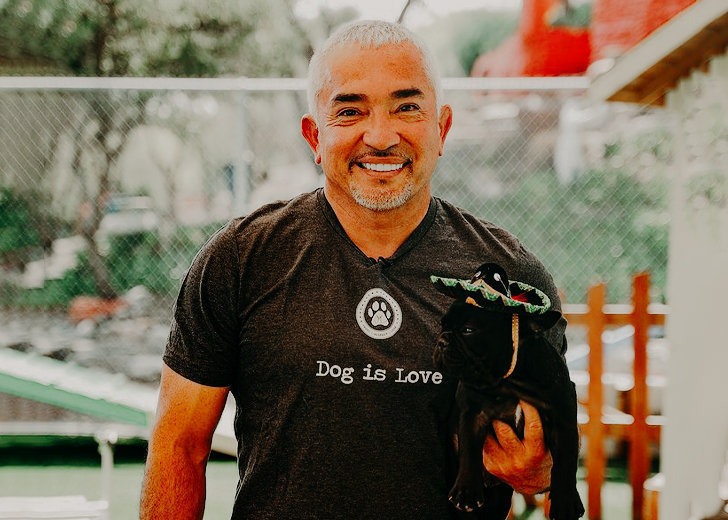 The fan-favorite dog trainer Cesar Millan is not married now, but he was once in a marital bond with Ilusion Wilson, who taught him to be a better partner.
When their marriage ended, a devastated Millan contemplated suicide. Just then, a new woman, his now-fiancee Jahira Dar, entered his life and helped him move on.
Millan's Marriage with Ilusion Wilson
Millan and Wilson's love story is straight out of a romantic Hollywood movie, with a tweaked ending.
The dog trainer was 23 — single and living with his six dogs after fleeing Mexico at 21 — when the 17-year-old Wilson saw him and fell in love at first sight. After a quick friendship, the pair hit it off.
But things turned south as soon as Millan heard he could be jailed for dating an underage girl. He had fled Mexico to escape poverty, and he couldn't risk being deported. All he could do was ask Wilson to stop seeing him.
The psychotherapist was heartbroken but still determined to be with Millan. So as soon as she became 18, she went to him, and the pair started living together.
Months later, the then-teenager realized she was pregnant. The canine expert wasted no time and proposed to her. They married in the same year, in 1994, and welcomed their first son Andre in 1995.
Their marriage, however, crumbled within a year, for Millan couldn't value their bond.
The Dog Whisperer host had taken Wilson as a necessary asset and not an equal partner.
When Wilson left him with their infant son, he realized the value of family and his wife. In the light of the separation, he agreed to undergo therapy to reconstruct his marriage. And the pair reconciled after six months.
They welcomed their second son Calvin in 2001. But after living together for 16 years, Wilson filed for divorce in July 2010.
Divorce Devastated Him
The timing for the divorce was certainly what devastated Millan more. He wasn't expecting to see his years-long marriage crumbling when facing financial challenges.
The death of his 16-year-old dog, Daddy, had exacerbated the slump. And three months later, he discovered he was getting a divorce.
In the wake of all the problems, the Culiacán native contemplated suicide. He mixed different pills and gulped them down, only to wake at a psychiatric hospital.
His children had found him unconscious and taken him to hospital.
Millan shared about the harrowing experience in an interview on Today and mentioned how he was subconsciously asking his kids to take him to their ranch to die.
After recovering from the incident, the 51-year-old realized the impression he was leaving on his fans who visited him.
So he made his mind to change his life for good, and the process became easier after he found love again in Jahira Dar in 2010.
He also made amends with his past and agreed to pay a one-time amount of $400,000, monthly spousal support of $23,000, and monthly child support of $10,000 after the divorce in April 2012.
Millan Got Engaged to Jahira Dar in 2016
Dispelling all the gay rumors, Millan has been in a long-term relationship with Dar, a former stylist and wardrobe consultant, since August 2010.
In April 2016, he acted upon his month-long proposal plan and took Dar on a surprise trip to Spain. Without letting her know, he changed the tickets for Greece and took her to a dinner date at the top of Mount Lycabettus, Athens.
The dog behaviorist got on one knee and proposed to her while a violinist serenaded them.
He gushed about his romantic proposal to People in the same month, saying he was proud of his perfect plan. He also praised his fiancée and dished on how she helped him rebuild his life.
Millan used all the pleasant words like compassionate, gentle, spiritual, intelligent, instinctual fun, strong, among others, to praise Dar.