Jahira Dar Helped Fiance Cesar Millan Rebuild His Life after Divorce
Cesar Millan and his partner Jahira Dar have been together for over a decade.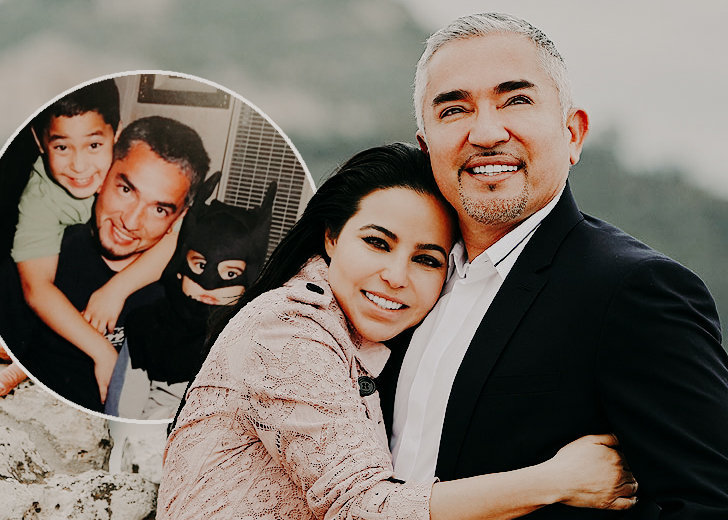 Cesar Millan is a Mexican-American dog behaviorist who is perhaps best recognized for his television series Dog Whisperer with Cesar Millan and Cesar 911. 
With over 25 years of expertise and considered one of the most sought-after specialists in dog behavior and rehabilitation, he has carved a name for himself in the world of entertainment as well. 
An immigrant from Mexico who became New York's bestselling author and Emmy-nominated TV personality has also built a multi-million dollar empire. According to Celebrity Net Worth, Millan has a whopping net worth of $25 million as of 2020. 
However, both his financial condition and his personal life had taken a downward spiral back in 2010. He even attempted suicide after his ex-wife, Ilusion Wilson, decided to divorce him. 
But it was his fiancée, Jahira Dar, who had his back and helped him rebuild his life.
Dar Rejuvenated His Life and Career after Divorce
Millan and Dar got engaged in April 2016 after dating for six years. He proposed to the love of his life as they enjoyed dinner at the top of Mount Lycabettus in Athens, overlooking the Acropolis with a violinist performing behind them.
In a 2016 interview with People, Millan confessed he wanted the proposal to be memorable and unexpected for her, so he planned their trip to Greece for months.
The television personality explained that his fiancée appeared in his life at the perfect time. She was crucial in helping him and his family rebuild their lives after his divorce from his former wife.
Dar is an actress and a former stylist and wardrobe consultant. She also works as a Creative Director at Cesar's Way Inc.
"She embodies the principles that I prize the most–honesty, integrity, and loyalty." Millan continued. "On top of all of that, she loves dogs and mother nature just as much as I do."
Millan Attempted Suicide after Learning that His Ex-Wife Was about to Divorce Him
Ilusion married Millan in 1994 at a young age when she was 18, and he was 24. She was heavily involved in his professional life and assisted him in running Cesar Millan Incorporation. 
The couple also created the Illusion Collar, which aids in the handling of challenging dogs. 
The pair had been married for 16 years and had two sons together before they filed for divorce in June 2010.
It was around the same time when his life began to fall apart as he ran into financial difficulties and lost his 16-year-old dog, Daddy, who died in February 2010. Three months later, Millan discovered his wife was planning to divorce him. 
He decided to end his life and took a sizeable amount of pills because he couldn't handle it any longer. He stated to Kate Snow on Today in 2013.
"I made a decision. I took a whole bunch of pills and tried to kill myself. My kids found me. I remember the kids saying that I said, 'Take me to the ranch. I want to die with Daddy.'"
Their divorce was completed in April 2012. According to 2012 reports from TMZ, the self-taught master dog trainer must compensate his ex-partner with a lump-sum payment of $400,000. 
Besides that, he must also contribute a monthly spousal payment of $23,000, and a monthly child support provision of $10,000.