Blake Shelton Says Meeting Gwen Stefani on 'The Voice' Was the Best Gift
Blake Shelton and Gwen Stefani are in love more than ever and can't wait to spend the rest of their lives together.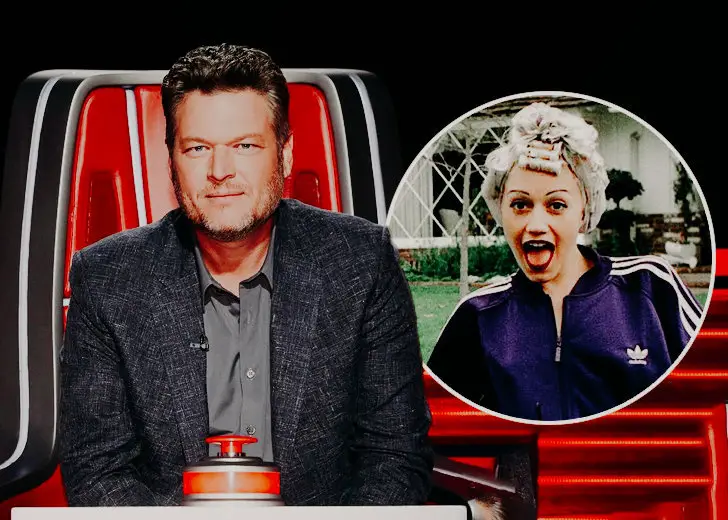 Musicians Gwen Stefani and Blake Shelton got engaged in 2020 after dating for five years. The country singer proposed in his home state, Oklahoma on October 17, but the couple have been together since November 2015.
The singers got acquainted through the TV show The Voice where they are both coaches and became close after both of their divorces. 
Shelton revealed the sad news of his divorce with Miranda Lambert to coaches Adam Levine, Pharrell Williams, Adam Levine, and Stefani in July 2015. It came as a shock since they had been together for ten years and were revered in the country music scene.
Stefani also went through the exact same thing a month later when she and her ex-husband Gavin Rossdale separated after 13 years of marriage. They have three kids: Kingston, Zuma, and Apollo.
During the trying time, Shelton and Stefani found solace in each other's company since they could understand each other's pain. They effectively comforted one another and got closer.
In an exclusive interview with ET, Shelton admitted to his fiancée being the best thing that ever happened to him. He considers himself to be lucky to have met her on The Voice. 
The duo wound up together and officially admitted to being together in November 2015. They both took to the recording studio to express their happiness and affection that they found after failed marriages.
Stefani's released the album 'This Is What the Truth Feels Like' in 2016 with a song dedicated to Shelton. She was "broken but fine," and then she found love unexpectedly. 
Shelton collaborated with Stefani two months later on their well-received song 'Go Ahead and Break My Heart,' which is a part of his tenth studio album 'If I'm Honest.' 
Stefani shared her wishes about her wedding to Blake with American Idol host Ryan Seacrest on his radio show On Air with Ryan Seacrest.
The singer said she simply wanted her parents there at this point. Her parents didn't even come to Thanksgiving because they were so scared, so she would much rather postpone the wedding for when the COVID-19 pandemic is under control
Shelton shared similar concerns on Radio.com in February. He revealed they have talked about when they would like to hold the ceremony, but at the same time, they don't really know how to go about planning it. 
"We don't know if we're gonna be able to have it. It's just one of those times that I hope we never, ever, ever experience again," he said.