Adam Levine's Tattoos Explained in His Own Words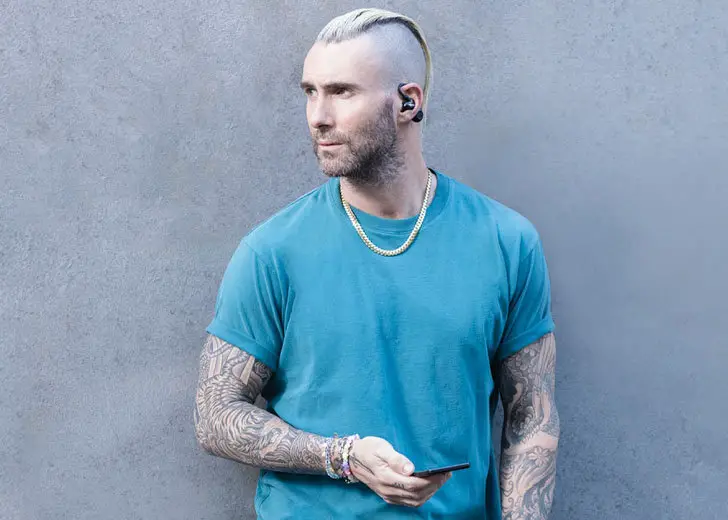 Singer Adam Levine went full-shirtless during his performance at the 2019 Super Bowl LIII halftime show.
Levine, who was in company of his Maroon 5 bandmates, took the spotlight with his amazing voice and onstage presence.
However, his vast collection of tattoos, which was apparent during the event, became a topic of discussion among online users.
Prior to the public showing of his tats, the versatile singer was already known for his love of body art.
A majority of Levine's inks depict a story along with his personal journey.
Inside Adam Levine's Many Tattoos
Talking to People in 2013, Levine revealed his dove tattoo engraved on his upper left bicep.
During a photo shoot for People's 2013 Sexiest Man Alive cover, Levine explained the idea behind the ink.
"I was 21. It was five days after 9/11. I felt this needed to say something with this peaceful thing on my body," Levine told People.
According to the famous singer, it was his first tattoo.
Similarly, on the upper right bicep of the artist sits the name "Los Angeles," a place Levine proudly calls his hometown.
Singer Levine told People that the art was simply a case of his "hometown love."
The magazine further reported Levine saying, "Not many people were born and raised in L.A. Gotta wear that badge of pride."
Further in his collection of body inks is the name "California" engraved on his stomach in big letters. Levine also has a beaded necklace done on his upper chest region.
When asked about the concept behind the design, Levine remarked, saying it is not necessary to know the meanings behind every other tattoo.
Apart from the said tattoos, Levine also has tats depicting love and affection.
 The Maroon 5 frontman has penned the name "Noah," a maiden name that belongs to his mother and the singer himself, made on the side of his abdomen.
Likewise, he has a heart-shaped artwork with the text "Mom" written on the outside of his forearm.
Additionally, Levine has the words "True Love," inked across his fingers.
Adam Levine Has a Collection of Animal Inspired Tattoos
An image of a tiger sits on his right hand. The design stretches between his lower bicep to his forearm.
Levine credited a book of Tibetan drawings behind the concept of this particular ink work.
The singer shared his fascination of sharks with People back in 2013 as he explained his Shark tattoo made on his side. Likewise, a big eagle art rests on his lower ribcage region.
The singer has an enormous mural of a mermaid with angel wings and a skull on her hands while she floats above the water in an oceanic setting made on his back region.
Levine also flaunts a butterfly in a spider-web image made at the center of his frontal neck region.
Among Levine's other notable designs are his ocean waves art and the Japanese-inspired design done on his left and right leg, respectively.
One of Levine's body art that has caught the eye of a larger audience thus far is his "Tapas" tattoo, which sits on the upper region of his chest.
The ink, which translates to "heat and great enthusiasm," in Sanskrit, has helped the singer "stay connected to something" that changed his life.
Interestingly, Levine was once spotted with a face tattoo of a rose. However, the singer later called it fake as "the face has got to stay the same."