Ben Affleck Goes Down Memory Lane and Honors Ex-wife Jennifer Garner on Mother's Day
Ben Affleck shares pictures of ex-wife Jennifer Garner and kids in light of Mother's Day.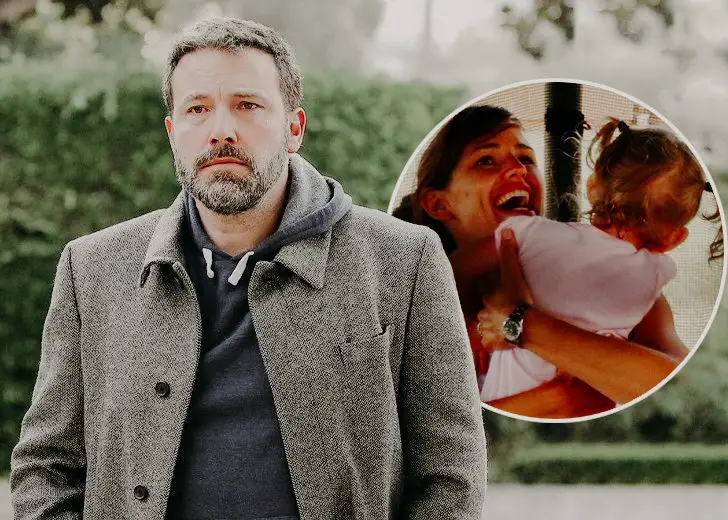 Ben Affleck and Jennifer Garner have had their fair share of disagreements and legal proceedings for divorce over the past few years, but this hasn't stopped them from being kind and respectful towards one another. 
In light of Mother's Day, the 48-year-old actor expressed his gratitude to his ex-wife in a sweet Instagram post.
Affleck is happy to share the three kids with Garner. He considers the two of them to be the luckiest parents in the world. He wished her a happy mother's day as the father of her children. 
The sweet words weren't all that the Batman star shared; he also posted slides of rare family photos from the past. The couple shares joint physical and legal custody of their children, Violet, 15, Seraphina, 12, and Samuel, 9. 
The children's backs are turned to the camera in some photos, and Affleck has effectively blurred their faces wherein they are facing the camera.
Due to longstanding issues with the paparazzi, the family has very few photos of them. The kids are reportedly scared of cameras since they grew up in a neighborhood where the cameras would show up anytime they were spotted outside the comfort of their homes.
In one of the few photos where the entire family is present, they are dressed up as characters from The Wizard of Oz, supposedly for Halloween. Affleck, who is yet again fueling dating rumors with Jennifer Lopez, shared the photo along with the other slides.
Garner flaunts her pink dress as Glenda the Good Witch, and Affleck posed as the Tin Man in his all-silver attire. Violet dressed in Dorothy's signature blue dress, while Seraphina was the Scare Crow and Samuel was the Cowardly Lion.
Fans left nice comments under the post saying that it was good to see the famous actors setting such a great example of co-parenting. People also liked how respectful Affleck was towards Garner, and they joined in wishing her a happy mother's day.
Garner and Affleck announced their divorce one day after their 10th wedding anniversary in 2015. A year later, Garner revealed to Vanity Fair that she had lost the dream of dancing with her husband at her daughter's wedding.
However, time heals all wounds. The actress, who is now dating the businessman Jason Miller, has a new perspective these days.
"When our kids get married, we'll dance, I know that now," the star of the new movie Yes Day shared in a new interview with The Hollywood Reporter.
"We'll boogaloo and have a great time. I don't worry about that anymore."