Who Is Chris Hamilton? Get to Know the Star of 'Street Outlaws: Mega Cash Days'
Learn how Chris Hamilton got inspired to be involved in the racing business.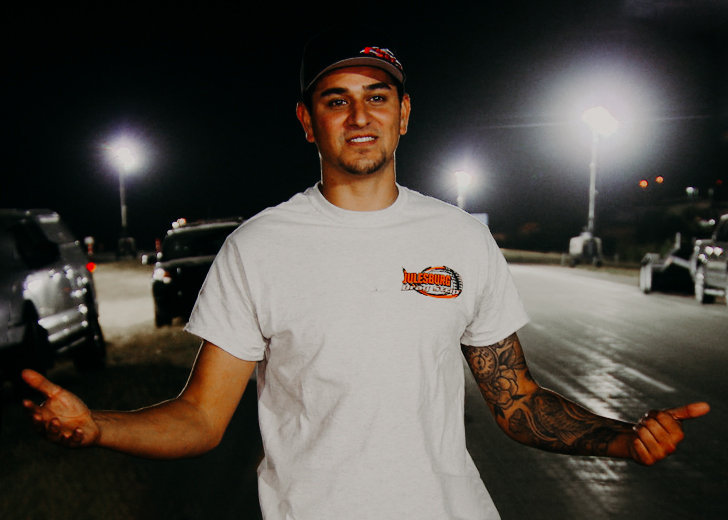 Street Outlaws is a reality TV series that has been airing on Discovery since 2013. The show revolves around the underground world of street racing in the USA. 
Street Outlaws comprises various drivers who compete against each other to reach the top ten.
It initially started from the racing communities in Oklahoma City. However, the drivers have competed with other outlaws all over the USA — from California to Michigan. 
Recently, the spin-off of Street Outlaws aired on Discovery. Street Outlaws: Mega Cash Days comprised 64 racers from all across the USA who gathered to compete for an ultimate prize. 
Season 1 of the series aired from January 12 to March 30, 2021.
Chris Hamilton hosted the 12-episode-season. Famously known as Boosted GT, he used to star in Street Outlaws to reach the top 10 list. 
Now, Boosted GT is back in the franchise — not to race, but to host the new spinoff, Street Outlaws: Mega Cash Days.
Here is everything you need to know about the street racer. 
Chris Hamilton's Father Inspired Him 
Hamilton's father was into cars and racing before Hamilton was born. He used to take part in races with his Chevelle from the 1960s to 1980s. Unfortunately, he sold the car before his son was born. 
Hamilton couldn't see his dad's car, but he used to hear all kinds of stories. He also learned how to manage a vehicle, especially put things together and take them apart. 
Hamilton's first car was a 1987' S10 Blazer. He later upgraded it to a 1968 Chevelle, similar to his father's previous car.
Everything his father taught him came in handy for this future, since he followed his father's footsteps to be a racer. 
He became not just a racer but also a host for the spin-off of the critically acclaimed show.
Even though it was a lot of work, Hamilton had previously learned how to host from Justin Shearer (Big Chief) and Chris Collins (Limpy). The duo ran Cash Days. So, Hamilton had a basic knowledge of how to host. 
For Street Outlaws: Mega Cash Days, Discovery wanted something different. They wanted someone calm and level-headed, and Hamilton was the epitome of what they wanted. 
Hamilton used a little trick to host the show. He became patient and had tough skin. He did not budge from other's grudges rather, he made a call and stuck to it. 
Since he was once one of those racers, he knew it was not the host they were mad at, if they were upset. Sometimes Hamilton grew tired of hosting. However, he did not give up. 
Even though the job was challenging at times, he still enjoyed the experience of hosting the reality show. 
Chris Hamilton's Family And Other Jobs 
Hamilton has a wonderful life outside of the Street Outlaws. He is in a relationship with fellow racer Kayla Morton. They share a son together. 
Hamilton met Morton via Street Outlaws. Morton was also inspired by her father to be a racer.
She was known as the best female street racer in Oklahoma. Before they met on set, the couple knew each other. 
However, they came to know each other more after they raced together. Soon after, they were dating each other.
The pair have been together for a while, but it is not known if they are married or not.
Apart from racing and hosting, Hamilton has a full-time job. He is a contractor for the military and has traveled to various countries with this job. 
When he is not working, Hamilton spends his time with his son. As someone who loves being a dad, he is devoted to his son. He wants to be known as a good man and a good father to his kid. 
He currently lives in Texas with Morton and their son.