Ryan Martin's Wife and Son Cheer Him on from the Sidelines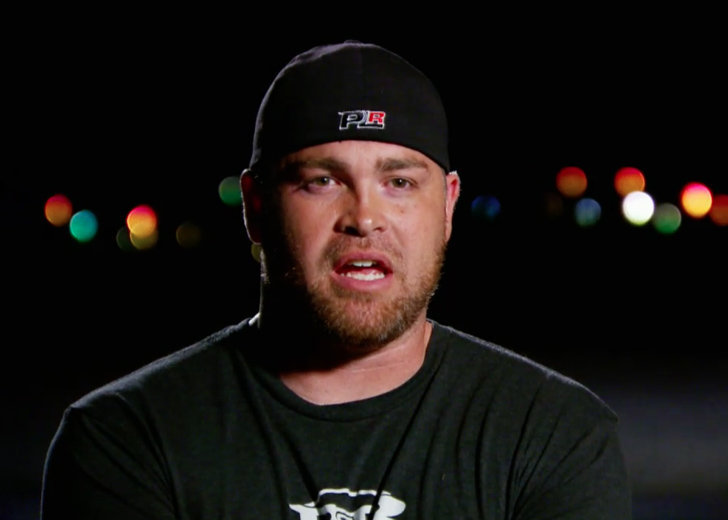 The debate whether the professional car racer Ryan Martin is married or not has been going around since the time he first appeared on the reality TV show Street Outlaws.
Still, it seems like the Discovery Channel star is pretty secretive about his private matters and rarely talks about them. 
Well, good for us, his wife Cherish Martin has solved the mystery. Yes, you heard it right!
Martin has been long married to his Cherish and they even have a son named Dax. 
When he's racing on the track, his wife and son are always there on the sideline to motivate him and celebrate the moments.
Ryan Martin Has Been Married since 2014
It was through one of Cherish's Instagram posts fans learned she and Martin had actually met on a blind date.
The Street Outlaws reality star met his partner, who goes by the name 'mommafireball' on Instagram, on a blind date before he was famous. His missus wrote she was grateful she went on that date and had all her dreams come true. 
Ryan Martin with his wife Cherish. (Photo: Instagram)
As per her accounts, the duo celebrated their fifth wedding anniversary in August 2020.
She uploaded a series of throwback pictures of past years with a cute caption, "Happy Anniversary my love....5 years of non-stop crazy and I wouldn't change it for the world."
Ryan Martin's Cheerleaders — Wife & Son
"Because every race team needs a momma." This is what Cherish's Instagram bio reads and understandably so.
Even if the racer's wife and her son do not appear in front of the camera, they are always there to celebrate and motivate "Mr. Fireball" from the sidelines.
Looking at her IG handle, it seems like the family is always together, sharing both winning and losing moments.
One of the racer's Instagram posts read, "Took the big tire win at Round 1 of Reapers All-Star No Prep Tour!" while celebrating a picture of his victorious moment with his family. 
Talking about what his son, little Dax is already into the cars and engines.
Martin with his spouse Cherish and son Dax. (Photo: Instagram)
The co-owner of B&R Performance is already teaching his little boy the ins and outs of car maintenance.
In one particular upload, the little prodigy was seen with his father learning to wire up the headlights. 
Ryan Martin's Wife Looks after The Brand
As it is said, behind every successful man, there is a great woman.
Likewise, Cherish also supports her husband in business affairs and not just in the racing tracks.
Together with her husband, she looks after their business, B&R Performance, which deals with Fire Ball Performance cars and sports apparel. 
She often shares pictures of the apparel and cars available in the store and promotes them on her Instagram account.
Truly, Mrs. Fireball deserves much appreciation for the work she is doing behind the scenes.
Unfortunately, some sites have reported that the Street Outlaws star is married to a woman named Alicia and has two sons named Corbin and Covil, which is untrue.