What Happened to Doughboy on 'Street Outlaws?' Here's What Fans Speculate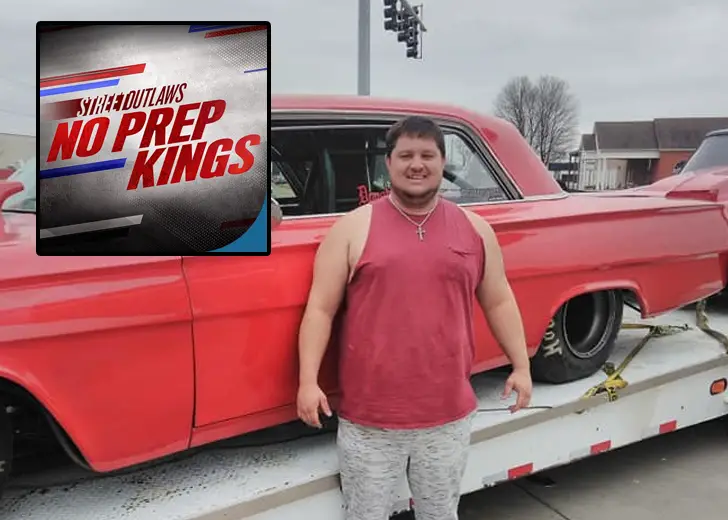 Abide followers of Discovery Channel's Street Outlaws: Memphis, a spin-off of Street Outlaws, are second-guessing why Doughboy hasn't featured in the show's latest season.
Despite online speculations, Doughboy and the showrunners are yet to address his absence from the popular reality series.
What Happened to Doughboy on Street Outlaws?
Doughboy has been missing from the Discovery Channel's show as he is understood to be lying low for reasons undisclosed in public.
There are multiple fan theories on social media speculating on what might have happened to the show's popular fixture.
If a recent Reddit thread is considered, fans of the reality series have provided many suggestions for his sudden disappearance.
In the forum, one user claimed the series regular was involved in legal issues that have prevented him from appearing in the show.
While another user cited a YouTube video of the show's cast member Precious and claimed he'd injured his disc [of his back] and therefore could not make his return to the show.
However, a different user noticed Doughboy standing behind a trailer in one of the past episodes.
Further, the user assumed there to be some issues that had prevented him from being in the show or the show to address his absence.

Doughboy (left) meeting a fan during his public outing. (Source: Twitter)
Despite his disappearance from the series, Doughboy was once spotted in public.
In June 2020, a Twitter user posted a picture of himself with the racer and wrote, "me with Doughboy from Memphis Street outlaws." 
However, the image did not gather credible attention and failed to light the matter.
Given Doughboy's nasty car accident, which was well documented in the second season of the reality show, The Cinemaholic, in their report, cited the potential injuries he sustained to be a potential cause for keeping the racer off the racing tracks.
Interestingly, despite her husband's long-time absence, wife Chelsea Day is a regular member of the show's roster.   
Getting to Know 'Street Outlaws' and Doughboy
According to The Sun, the show is a Memphis-based street-racing docu-reality series airing on the Discovery Channel.
The long-running reality series captures the drag racing/street racing culture with a flare and provides fans with some high-octane drama.
The show's primary motive is to shine a spotlight on JJ Da Boss and his team of family and friends who have been racing together for decades.

Doughboy of 'Street Outlaws' posing for a photo in the street. (Photo Credit: Instagram)
Da Boss, real name, Jonathan Day, is the Memphis racing family leader who values family and honor above raking in the winnings, Discovery Channel has written on their website.
Josh Day, popularly known by his street name Doughboy, is showrunner Da Boss's son.
Since his first appearance, Josh became an important member of the show's main cast and has featured in the show's first four seasons. He hasn't been seen since then.
In the show, he had his initial struggles; however, Josh soon became a fan favorite after proving himself as a capable driver.
As of this writing, Street Outlaws: Memphis is into its fifth season, and the latest airing came in the form of episode five on October 4, 2021.
The original series first aired in 2013 and has over 140 episodes and multiple spin-offs.