Kye Kelley Owns The Streets With Driver Girlfriend
Kye Kelley has made a name for himself as a drag racer in the street of America after pinning down OKC Street Outlaws. While fans are well aware of his work they are constantly on the lookout for his personal life. While he was married to Alisa and has a daughter named Kenadeigh he already had another daughter named Haley but with whom has not been discovered. After getting married with Alisa in 2015 they separated just after a year and he started dating Lizzy. The two are going strong at the moment and enjoying each other's company. They also feature in the Discovery show together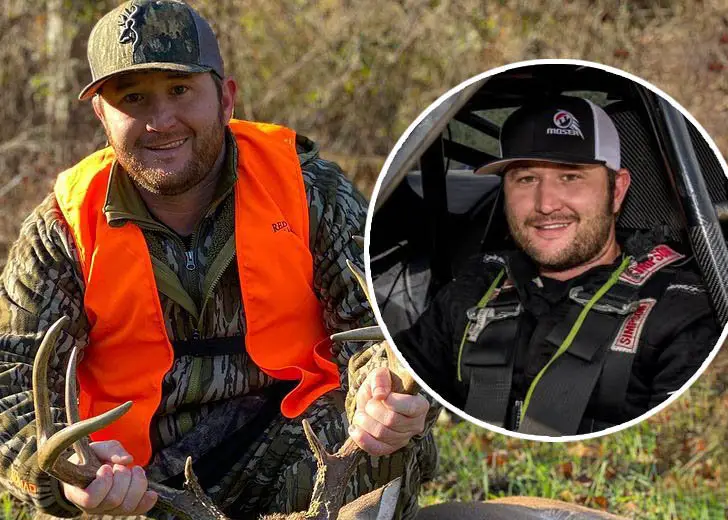 Kye Kelley and girlfriend Lizzy Musi lead some of the meanest and baddest names in street racing such as Scott Taylor, Jerry Bird, and  Barry Nicholson, as part of their ragtag team Nola. 
The drag racer started dating fellow racer Lizzy Musi after he separated from his first wife, Alisha Mote. 
Together with Lizzy's beast of a Chevrolet Camaro and his mean machine —  'The Shocker' —  Kye is set to put his competition behind his rearview mirror in the 15th season of Discovery show Street Outlaws.  
Kye Was Introduced To His Girlfriend By Her Father, A Street Racing Pioneer
The couple first met in 2018 when Lizzy's legendary father, Pat Musi, introduced them during a PDRA grudge race event. The duo started dating soon after.  
And once they became a couple, his girlfriend got a first-hand look into the world of the illegal street racing scene that she is now a constant part of. 
Prior to becoming part of team Nola, Lizzy was a professional racer herself who even broke a few world records. The first world record that she broke was in the Pro Nitrous series, where she clocked in 209.23 miles per hour, becoming the first woman to do so. And then, her second record was when she hit 208.62 miles per hour in 3.615 seconds in the King Kong 7 Dodge Dart series. 
Now, the pair is leading team Nola in the 15th season of Street Outlaws, where he is looking set to put his competitions smell the fumes of his exhaust. 
Kye And Girlfriend Are Out For Revenge As Street Outlaws
The duo is gearing up for the 15th season of the only drag racing show Street Outlaws, and this time, they are out for revenge. 
Last season, Team Iowa called out team Nola on their money spending and said that big names and getting bigger motors don't necessarily win them the cup. Team Nola wants to prove them wrong.
Led by the mean street racer himself, the team consists of some of the most badass drivers the drag scene had ever seen, including his second-generation driver girlfriend, Lizzy Musi. 
The 15th season immediately kicked off with one of the greatest rivalries in drag history, with the famed drag racer going pedal to pedal with his Iowa counterpart Buster. 
Kye Keller Is More Than A Racer
The sports personality has been the leading name in Street Racing. His car, The Shocker, has become legendary in the racing community as the fastest car in the world. He had an obsession for racing since before he could legally drive. 
In addition to having a passion (neigh obsession) with street racing, the fastest man in the world is also an avid hunter. He also involves his daughter Kenadeigh in this, albeit in less threatening activities. 
His daughter Kenadeigh is born to him and his ex-wife Alisa Mote, who he recently separated from. 
Daughter Kena is actually Kye's second child. His first child is Haley from his previous marriage. It is unclear who his first wife was or how old Haley is. The only information there seems to be of his first daughter is from an old Facebook post that shows her holding baby Kenadeigh in her lap.
Judging by this March 2016 post, it is probable that Kena is a little over 4 years old. 

Kye Kelley's Daughter Kenadeigh (photo: Facebook)
Aside from that, it seems that the dynamic racer couple is racing through life together.