Sam Pottorff Age 22 Has Everything! Cute Wife, Intimate Wedding; You Name It
Despite an age gap of more than three years the couple's love prevailed and have remained happily married ever since...The new husband-and-wife pair recently celebrated their anniversary...Sam's other Our2ndLife members attended Sam's wedding...announced that he was engaged by posting a video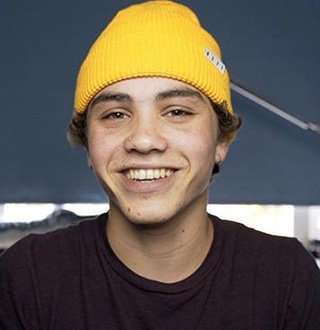 It was a disaster when the web group Our2ndLife, of which Sam Pottorff was a part off, broke off. However, the pain of losing childhood friend was offset by a new relationship he formed.
The San Clemente native is a well-known web star and is popular among the youths in several social media platforms, Twitter, Youtube, and Snapchat. He was also a part of famous web star group Our2ndLife which made a big name for themselves by creating funny and entertaining video content on Youtube.
Sam And Rosa: Sam and Rosa get reunited after they had been far away, Rosa shares on their collaborative Youtube channel. (Published on Mar 3, 2018)
Sam is currently working on a Youtube channel, Sam And Rosa that he started with his wife.
Sam Pottorff's  Bio: Age, Parents, Siblings, Education  
Sam Pottorff was born under the name Samuel John Pottorff on  19 October 1995 in San Clemente, California, USA. His parents are both American. He was raised by his parents along with his two sisters, Mia and Cloe and a brother Levi.
Interesting: Bobby Flay On The Other Side With Girlfriend After Divorce; Married Life At Rest!
Sam, age 23, had a bitter childhood, after being diagnosed with Type I diabetes when he was just 5 years of age.
He attended an independent study course at the school named Opportunities for Learning in Dana Point, California along with his brother Levi.
Sam's Career Growth As A Web Star
Sam started his career in social media in 2009, when he was just 14 years of age. What initially started as a passion, became a full-blown profession as he made a name for himself as a Youtuber. 
However, his big break came through web group 'Our2ndLife,' which he started alongside Kian Riley, Ricky Dillon, JC Caylen, Trevor Moran and Connor Franta. The channel posted random videos about 'DIY gone wrong' to member's biography. The channel was a huge success, and boasted of more than 3 million subscribers, by 2014.
Capitalising on the fame, he even formed a collaborative Youtube channel with internet sensation Zach King.
Despite scaling newer heights as a group, the channel disbanded in 2014, with the members pursuing a solo career. 
Sam's Engaged News With Girlfriend Blows The Internet
The  American internet celebrity, age 23, gathered up attention from the public after the dissolution of his group by getting engaged. At the age of just 20, he got engaged to his long-term girlfriend Rosa Van Iterson, also a Youtube star.
Read Also: Mia Fizz Wiki: Family Has Now New Fizz Member; Step Dad A Perfect Parent
Sam Pottorff, on 5 September 2016, announced that he was engaged by posting a video on Instagram and wrote:
If you guys notice by the name of this video, yes, it's true.
In the video, Rosa even revealed her sweet golden engagement ring. The couple looked joyous and bombarded the social media community for a couple of days with loved-up pictures. And they were the talk of the town for as good as a week with their followers showering them with goodwill and congratulatory messages on getting engaged.
Sam's Wedding With Rosa At Age 23
After a sizzler served on the fans about getting engaged, Sam tied the knot very soon with Rosa on 4 March 2017. They did so in an intimate setting in Amsterdam. Sam wrote on Instagram:
We got married! Yesterday was the most beautiful day of my life, thanks to all our loved ones for being there and making it an unforgettable day! And thank you guys for respecting our privacy and showing love and support! We will post pictures and a beautiful wedding video as soon as we can! We love you! Xoxo The Pottorffs.
Despite an age gap of more than three years, Sam was 22 while Rosa was 25 years of age when they got married, the couple's love prevailed and have remained happily married ever since.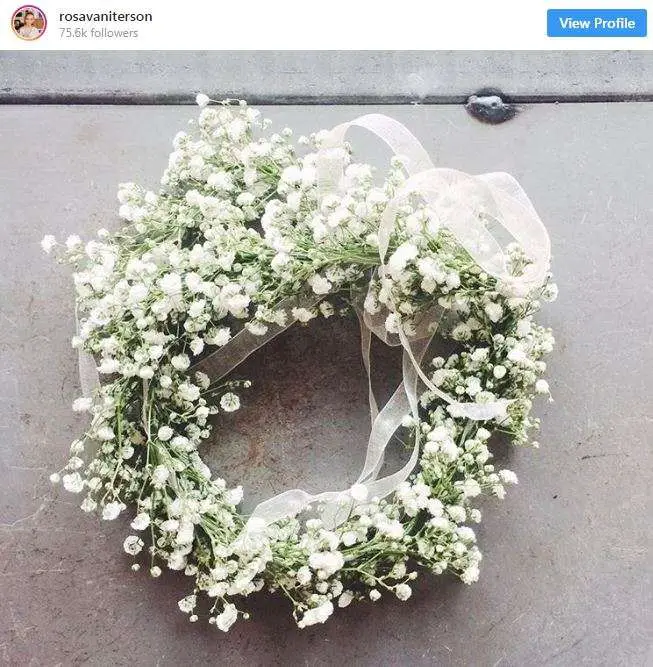 Wedding Haul: Rosa posts on Instagram a picture of her wedding crown after the crown-throwing ceremony (Photo: instagram.com)  
Sam's other Our2ndLife members JC Caylen, Kian Lawley, Ricky Dillon, and Trevor Moran all attended Sam's wedding, however, the last member Connor Franta did not make the trip due to some reasons.
You May Like: ESPN's Joey Galloway Married Status: Has Wife? Salary, Net Worth & More
The new husband-and-wife pair recently celebrated their anniversary and now post videos on their collaborate Youtube channel Sam and Rosa from time to time.