Is Maci Bookout Pregnant Again? Looking into Adoptions with Husband
Know the reason why Maci Bookout and Taylor McKinney are looking forward to adopting a child.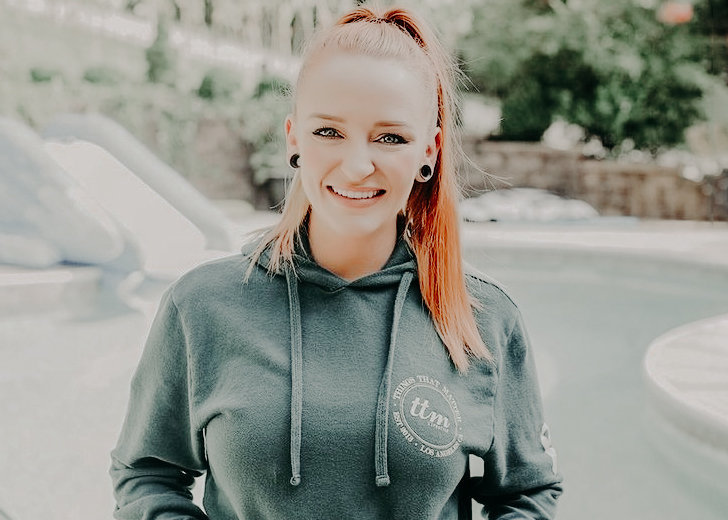 Maci Bookout is a reality TV personality best known for 16 and Pregnant, Teen Mom, and Teen Mom OG. She is also a best-selling author and PCOS advocate. 
She is also a loving mother with three children. She shares her first child, Bentley Cadence, with her ex-fiancé, Ryan Edwards. Cadence was born on October 27, 2008.
Bookout is currently married to Taylor McKinney. She shares two children with her husband — daughter Jayde Carter and son Maverick Reed. 
Carter was born on May 29, 2015, whereas Reed was born on May 31, 2016. Despite having three kids, Bookout is trying to welcome baby no. 4 to their life. 
Baby #4 for Bookout and McKinney 
Two years ago, the couple was on different pages when it came to expanding their family. However, that is not the case anymore. 
In August 2019, the duo revealed that McKinney wanted more kids whereas Bookout did not.
The two refused to budge on their stance for quite a long time. It even got to the point where the mother of three thought her husband should get a vasectomy. 
On April 16, 2020, Bookout gave her opinion on the Watch With Us podcast. She said that despite the pair being on different pages, they were okay and respectful of each other's decisions. 
Fast forward to January 2021, and the reality TV star revealed she is open to having a fourth child. So Bookout and McKinney are finally on the same page, but not really. 
While McKinney wants to welcome their fourth child naturally, the Teen Mom alum is not looking forward to getting pregnant again.
Instead, Bookout is considering adopting a child into their family. 
However, it will not be happening any time soon. Bookout clarified the couple would revisit their decision after things get "a little bit more structured."
Therefore, when exactly the duo will be welcoming their fourth child is indefinite. However, one thing is for sure — it will not happen naturally or biologically. 
Bookout's Unfortunate Miscarriage
Bookout was against having a fourth child because of the unfortunate miscarriage she had to through. 
Shortly after the birth of Carter, McKinney proposed to Bookout. The pair got engaged on January 19, 2016. Then Bookout was pregnant with Reed. 
After Reed was born, the duo held an intimate wedding ceremony in Florida. They got married on October 8, 2016, almost ten months after their engagement. 
In a January 2018 episode of Teen Mom OG season 7, Bookout revealed she was pregnant with her fourth child in 2017.  
The mother of three was pregnant with a baby girl she had named Dandy, short for Dandelion. Bookout said that she chose to share the story of her miscarriage with the world via the show to help those going through the same experience. 
However, Bookout and her family might not be a part of the Teen Mom OG for long. She opened up about moving on from the show in episode 19 of the Dad Up podcast. 
She said that everything would depend on their kids and other priorities. Bookout joined 16 and Pregnant in 2009 and starred in its spin-off Teen Mom till 2012. 
After a hiatus of three years, Bookout joined Teen Mom OG in 2015 and has been a part of the show ever since.