Liza Koshy Personal Details: Dating, Boyfriend, Family, Net Worth & More On Famous YouTuber
American actress Liza Koshy blissfully dated the fellow YouTuber David Dobrik. They dated for almost three years and appeared on each other's YouTube channel. Houston native is famously known as a YouTuber for her self-titled YouTube channel, and her online name Lizaa mostly recognizes her.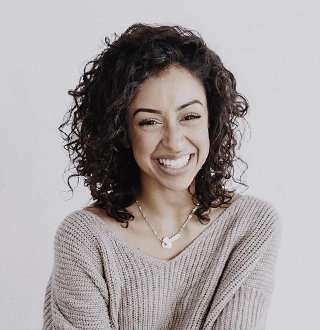 American Vine Star Liza Koshy came into the media spotlight for her comedic vines and soon shed the share of that spotlight on her love life with her YouTuber boyfriend. But after years of dating is she pregnant or are the power couple separated?
Liza Koshy is a YouTuber, social media personality, comedian and vine star. She is best known for her funny vines which went viral over the social media. In the current days, she is focusing on her career as YouTuber with 16 million subscribers. She has received Silver, Gold and Diamond YouTube play buttons.
YouTube: Liza Koshy puts on makeup with the newly bought gardening tools (Published on 21 February 2018)
She is also the actor and producer of her YouTube premium comedy series Liza On Demand (2018) and co-hosts the MTV television series Total Request Live (2017–present) in her Liza Tries It segments and the Nickelodeon game show revival Double Dare, which premiered in June 2018.
Find Out: Jenna Marbles Dating Boyfriend To Get Married! Perfect Romance Reflects
She has expanded her career in acting with roles like Aday Walker in Boo! A Madea Halloween (2016), The Explorer in the YouTube Premium series Escape the Night (2017) and Violet Adams in the Hulu drama television series Freakish (2016–2017).
She is the recipient of four Streamy Awards, four Teen Choice Awards, and a Kids' Choice Award.
Liza Koshy's Bio (Ethnicity, Siblings & Family)
Houston Native Elizabeth Koshy aka Liza was born on 31 March 1996 to parents, who supported her in education and at the same time in her Vine endeavors as well.
Her siblings, two older sisters Olivia and Rahel, also helped her to create the ideas for her videos. Despite a massive success at a very young age, Liza makes sure that she does not upload videos that include the privacy of her family. Moreover, she also maintains her down-to-earth personality.
The half Indian and half Caucasian beauty, who belongs to a mixed ethnicity joined the University of Houston in the fall of 2014 to study Business Marketing but dropped out in order to pursue her career as a social media star.
Liza Koshy's Break Up Too Amicable With Boyfriend
While entering into L.A to make her career as a social media star she also found love over the time.
Liza started dating Vine phenomenon David Dobrik from Chicago, Illinois in November 2015. The pair openly flaunted their relationship on social media Instagram and Twitter and spent quality time with each other. They even timely appeared in each other's YouTube channel and collaborated in their video contents.
Discover: YouTube Star Tessa Brooks Wiki: Dating Status At Age 19? Has Boyfriend? Sister, Mom & More Details
Well, Liza and David as a couple were shipped by most of their followers. But breaking all their fans' heart, the pair announced their split via an emotional six-minute YouTube video on 4 June 2018.
Break-Up: Liza Koshy and boyfriend David Dobrik struggles through their emotion while announcing breakup via YouTube (Published on 4 June 2018)
In the video, David revealed that the duo had broken up already six months ago and had kept their break up a secret until the day. Reasoning on their break up, both the YouTubers admitted their busy schedules and distance made them decide to split up.
Liza was the one to ask for the breakup and be vocal about the problems that they were ignoring. Although their dating ended, the pair disclosed that they are still best friends and will remain close to supporting each other.
After the breakup, Liza Instagrammed a picture with David on 8 June 2018 and thanked David for being her aspiration and her supporter. While the couples break up is amicable, many of their fans hope that the two rekindled their love soon as for now, our dear Liza is single af.
Liza Koshy's Career -- What Is Her Net Worth?
The young and talented Liza initiated her career via Vine. She started posting funny videos that she shot in the car and a few other places. Her viewers started to like her humorous videos and inspired Liza to create much more videos. Eventually, she garnered attention and became a Vine sensation.
With time, her Vine account successfully garnered more than five million followers. She even collaborated with famous viners including Jake Paul, Lance210, Crawford Collins, Boris Laursen, Alex Holtti and Tasia Alexis in one of her Vines entitled How girls check out guys vs. How guys check out girls.
Know More About: Colleen Ballinger Dating To Get Married - Again! Meet 2nd Husband-To-Be
Soon she also became famous on other social media including YouTube and on other social platforms like Instagram and Twitter, where she has over four million followers and over 218K followers respectively.
Nevertheless, the count is still going on. Along with the soaring fame and popularity, Liza owns a net worth that is estimated to be $4 million.