John Mulaney's Dog Petunia the Talk of the Town since His Divorce
Fans express concern over the future of John Mulaney's pet bulldog, Petunia Tendler-Mulaney, following his divorce.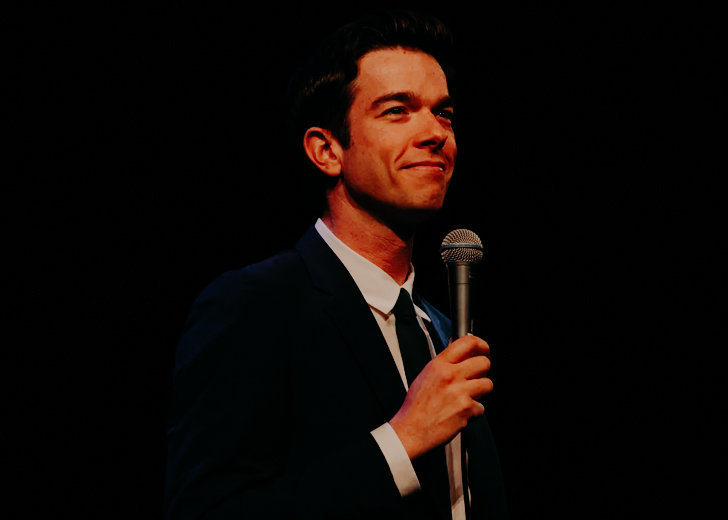 John Mulaney's dog Petunia Tendler-Mulaney has been at the center of a lot of fan discussions.
Mainly because they were concerned about what would happen to the French bulldog following Mulaney's divorce. 
Mulaney and his wife, Anna Marie Tendler, revealed their decision to part ways in early 2021 after they were together for six years.
Going by Tendler's statement, it was Mulaney's decision to end the relationship. However, he has since announced to the press that he will not make any further comments on the matter. 
Petunia Tendler-Mulaney: The French Bulldog
The Saturday Night Live star and his ex-wife did not have any kids from their marriage, but they did share Petunia, who they consider their baby too, or so Mulaney implied in an episode of The Pete Holmes Show.
Petunia is somewhat of a celebrity herself and boasts a respectable 161 thousand plus followers on her Instagram as of this writing.
The canine diva's profile is filled with adorable snaps of herself with a few snaps of her dog parents scattered in the mix.
She has also been heavily featured as a character in Mulaney's stand-up sets and talk-show interviews.
Fans Were Concerned
Now that Mulaney and Tendler were parting ways, fans took to Twitter to express their concerns for the adorable bulldog. One user questioned who was going to keep Petunia after the divorce.
The emotion was not exclusive to that one user, though, because as of this writing, the tweet has amassed over twenty thousand likes.
Another fan added, 
Why is no one asking the most important question about John Mulaney and Anna's divorce?? WHAT IS GONNA HAPPEN TO PETUNIA?!
Yet another fan implied that they were crying over the thought of a custody battle between Mulaney and Tendler. 
me after finding out john mulaney and anna marie tendler are getting a divorce: 😢
me after thinking about what they are doing with petunia: pic.twitter.com/vgeBVSbBTc — 𝘀𝘆𝗱𝗻𝗲𝘆 ✰ (@sydisrllyepic) May 10, 2021
The Couple's Divorce
Tendler broke the news of the divorce with People on May 10, 2021, revealing that she was heartbroken at Mulaney's decision but still wished him support and success in his journey to recovery. 
The comedian had been working on his substance abuse problems as an inpatient in a rehabilitation facility for the two months leading up to February 2021, after which he was to remain as an outpatient. 
Less than a week after the news his divorce made its way to the public eye, his relationship status was making headlines again. 
Mulaney Has Found Someone New
On May 13, 2021, a source exclusively revealed to People that Mulaney was back into the dating game and was in a relationship with Olivia Munn. 
The source further disclosed that the relationship was fairly new, and they were taking things slow for the time being. 
As for which parent will finally end up with the custody of Petunia, that is yet to be seen.