Jenelle Evans Says She's Not Pregnant and Addresses Weight Gain Comments
It's not baby belly!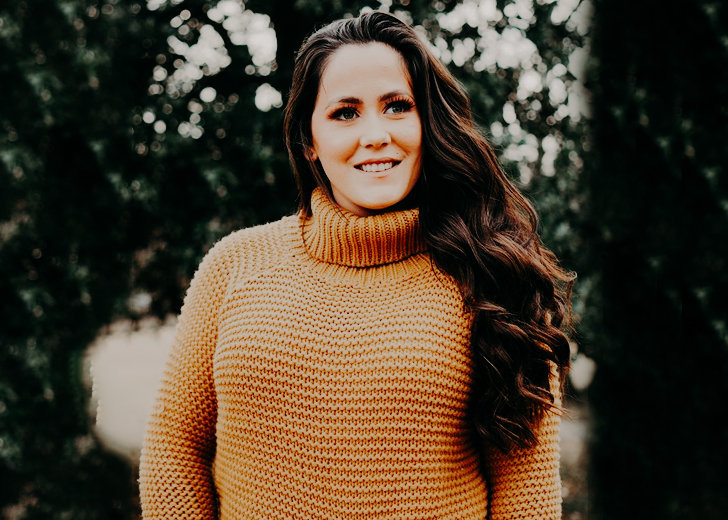 Jenelle Evans took to TikTok to address her weight gain comments and clap back at haters fueling her pregnancy rumors on May 30, 2021.
It all started when the Oak Island native became candid about her weight to promote body positivity.
She uploaded a TikTok video in which she proudly showed off her stomach and promoted her post-baby body. In the caption, she wrote belly fat after baby birth was natural. 
It's okay... happens with age. Always love yourself. FUPA for life
Her post met with both positive and negative comments. While some followers agreed with her and thanked her for being vocal about reality, others couldn't disagree more. 
They pointed out that it was a baby belly. One user wrote, "That's not a FUPA. Is someone gonna tell her?"  Evans quickly clapped back at the hate comments via another TikTok video.
Iterating that her first post was about body positivity, she expressed her disappointment. The television personality then clarified she wasn't pregnant, revealing she had her tubes tied after the birth of her youngest son Ensley and had only one ovary. 
The mother-of-three also confessed that the stomach fat was natural for women who had no time to work out while raising kids. Then she urged her followers to embrace their bodies as it was and be happy.
The pregnancy rumors isn't the first time Evans faced backlash. She has been in deep water since she got fired from MTV's Teen Mom 2. 
The Reason She Got Fired From 'Teen Mom 2'
Evans was a part of MTV's show Teen Mom 2 since its premiere in 2011. The series chronicled her life from a single mom to her marriage with David Eason, whom she married on September 23, 2017. 
In early 2018, Eason shot and killed their dog for biting their two-year-old daughter. Following the horrible incident, TLC cut ties with Eason in February 2018.
Then in April 2019, the show fired Evans, who got massive backlash for supporting her husband's misdemeanors. 
Despite all odds, the 29-year-old shares a healthy marriage with Eason, as evident in her social media. She commended him for being a perfect bonus dad and thanked him for her family bliss in an Instagram post on 2021 Father's Day.
Evans's Professional Slump   
Evans's personal life is sailing smoothly with her husband and three kids — Jace Vahn, Kaiser Orion, and Ensley Jolie — but it isn't the same for her professional endeavors, courtesy of her notorious rants.
In early 2021, she successfully struck a deal with Rock and Leather Bag, a company that sells repurposed bags while raising mental health awareness within the US military.
The company's owner, Erika Newman, gave her the opportunity despite her husband's infamy, believing that his crime has to do nothing with Evans. 
But she couldn't further the risky deal when she got her hands on Evans's one particular video, where she wished death on a soldier. The video was from 2015 when she got into a heated argument with her then-partner, Nathan Griffith. 
In the light of her notoriety, Newman cut her off the deal.
Likewise, Evans's new podcast project with 90 Day Fiancé star Deavan Clegg and Gabbie Egans became a flop in early 2021.
To top it off, the union invited nasty accusations between the three. Evans accused Clegg of stealing her anxiety medicines, and Clegg alleged that Evans and Egans teamed up to bully her.