Craig Tester's Net Worth Is Backed up by 'The Curse of Oak Island' and Energy Business
Producer of 'The Curse of Oak Island' and a business mogul Craig tester has a net worth of $5 million.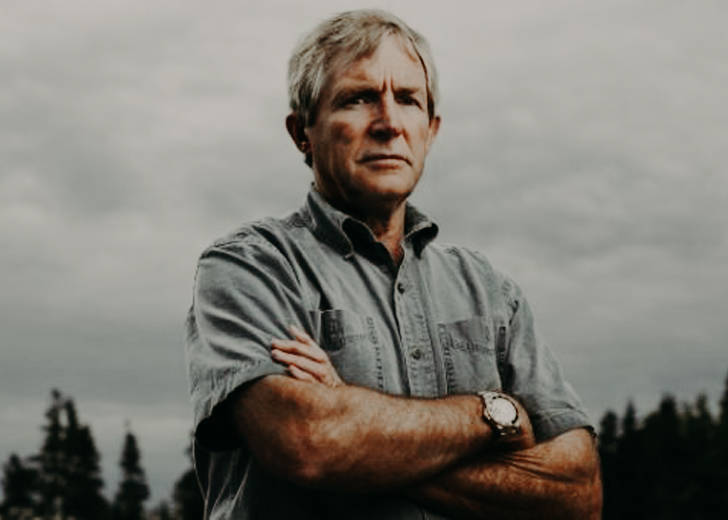 The producer of The Curse of Oak Island, Craig Tester has an estimated net worth of five million dollars as per Foreign Policy, all thanks to The Curse of Oak Island and his energy business, Heritage Sustainable. 
Tester And 'The Curse Of Oak Island' 
One of the most famous reality TV shows, The Curse of Oak Island is about the Lagnia brothers who do their best to find treasures and artifacts in the infamous Oak Island located in Canada. The documentary-style reality TV show first aired in 2014 and is still going strong seven years later. 
Tester is mostly known for his involvement in the show as both producer and crew member. Following the footsteps of his friend Marty Lagnia, Tester joined him on Oak Island to find the hidden treasure.
Being a mechanical engineer, Tester is an expert in drilling and resistivity. Hence, he started as a crew member where he used his engineering skills to know where to dig for treasures in Oak Island. He has appeared in 97 episodes of the show. 

From Left: Craig Tester, Dan Blankenship, Marty Lagina, and Rick Lagina. (Source: My North)
Later, he joined the production team of the show alongside the Lagina brothers. Tester also owns around 78% of the island along with the Lagina brothers, Dan Blankenship and Alan J. Kostrzewa. He is also one of the founding members of the Oak Island Tours Incorporated which helps people tour around the island with experienced tour guides. 
Tester and His Energy Business 
Tester and one of the main treasure hunters of The Curse of Oak Island, Marty Lagina go way back to college when they were roommates. Both of them graduated from the Michigan Technological University and are partners in the energy business. 

Craig Tester and Marty Lagina. (Source: IMDb)
The duo used to be involved in the oil business with their company, Terra Energy. However, it was reported that they sold the business for a huge sum of money in the 1990s. Now, the duo is involved in Heritage Sustainable Energy which is the largest wind turbine company in Michigan and one of the largest in Mid-Western USA. Tester is the founder and Vice-President/Manager of Rock Management Group in the company. He looks after the technical engineering aspects of the project. 
With Tester's involvement in producing The Curse of Oak Island, Oak Island Tours Incorporated, and Heritage Sustainable Energy, it is no wonder that he has managed to accumulate a net worth of around $5 million as per Foreign Policy.