Jenelle Evans' Relationship with Her Estranged Siblings Explored
Sibling rivalry at its peak.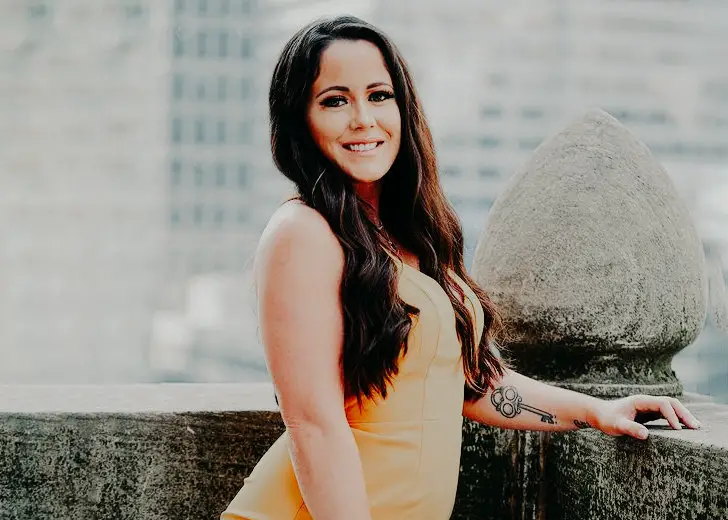 The former star of Teen Mom 2 Jenelle Evans isn't on healthy terms with her siblings — older sister Ashleigh Evans and younger brother Colin Evans.
Born to father Robert Evans and mother Barbara Evans, the three had their differences from childhood. Here's a breakdown of what and when things went south. 
Evans's Feud with Sister Ashleigh
The television personality has had a bitter relation with her older sister Ashleigh since forever.
Sadly, their estranged relationship has been evident through their nasty accusations, whether it be on their socials or in interviews. 
Evans reflected on their fractured rapport through a TikTok video on May 14, 2021, replying to a follower who queried about her sister. 
She confessed that they never had a good relationship. The sisters had their respective childhood friend circles and weren't involved in each other's life.
When their family moved to North Carolina, Evans became a famous teenager as a high school cheerleader while her sister went through a goth phase. 
The mother-of-three quipped that the major reason they couldn't get along was her sister's jealously, which intensified when she ended up in Teen Mom 2. 
Evans remarked her sister had mental health issues and claimed she sold fake stories.
She sold me out, making up stories that aren't even true. When something goes bad in my life, that is the only time she will comment on my life. 
In conclusion, the Oak Island native disclosed she cut off Ashleigh from her life and always maintained the distance, albeit wished her well. 
Ashleigh had appeared on Teen Mom 2's special episode 'Being Barbara' that aired on July 11, 2016.
The sister rivalry was at its peak when Evans lost custody of her kids, following her husband David Eason's infamous dog killing incident in 2019.
At the moment, Ashleigh stepped up to take Ensley in, citing she was not trailer trash like the rest of her family.
While her statement brought a rift in an already fractured relationship with her sister, it didn't secure her the kid's custody. 
Her Relationship with Brother Colin
Evans's relationship with her only brother Colin is impaired.
The former reality star acknowledged her and her siblings' emotional problems in her memoir, Read Between the Lines: From the Diary of a Teenage Mom, published on July 25, 2017. 
In the autobiography, she recounted the difficulties of growing up with a developmentally challenged brother and shed light on his mental health.
She detailed one particular incident in 2000 where her then 9-year-old brother accidentally set their new home on fire. He had set a toy car on fire and tossed it on the bed, which later engulfed the whole attic. 
Luckily, the Evans family was able to evacuate without harm. But their mother sent Colin to a group home in Texas for nearly two years.
The incident was just the start of Colin's crippled future. He went to jail multiple times for drug and arms possession and admittedly also suffered with PTSD from being in and out of the system. 
As a result, Evans was distraught when her brother moved in with their mother, looking after her kids in mid-2019.