Clairo's Proving The 'Industry Plant' Accusations She Received When 20 Wrong
The singer's viral sensation 'Pretty Girl' has over seventy-two million views on YouTube.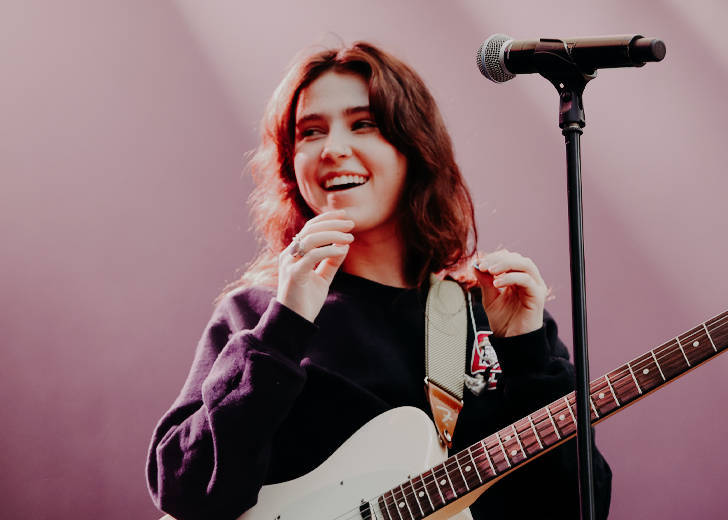 Claire Cottrill, better known by her digital alias Clairo, has been dubbed the Bedroom Popstar for her Lo-Fi hits. Her DIY persona and noticeably raw vibe seem to resonate well with the audience.
Many have written her off as an anyone-can-do-it success of the viral era, but more people seem to claim that she is just another "industry plant," making her fame on the back of her father's musical connections.
The Making of the Bedroom Popstar
Claire's voyage started with a cover video recorded on her laptop one idle day back when she was thirteen years old.
Not sure if she should put it up on Facebook for her friends to see, she fiddled around her anxiety for the better part of the day before uploading it online. She recalled the fateful day to Rookie in 2015:
I was so nervous about it! I just closed my eyes and did it, and then I closed my computer and tried not to think about it.
Over the course of the next few years, the 22-year-old indie artist would put up multiple covers and originals on her SoundCloud and Bandcamp.
However, her breakout hit came in August 2017. Her viral sensation 'Pretty Girl' has well over seventy-two million views on YouTube.
Following that track, Clairo shot to fame. She even signed a gig with Tyler The Creator and Brockhampton. The up-and-coming artist was doing well, but then the rumor mill started churning. 
'Industry Plant' Accusations
Although Claire rarely talks about it, she is the daughter of Gary Cottrill, who currently heads Rubber Tracks (Converse's record label). Having worked in the industry for so long, it comes as no surprise that Gary had his connections. 
For instance, Gary was close friends with the founder of The FADER magazine—the first magazine to write a feature on Clairo. Another example would be Clairo frequently sporting Converse shoes on her Instagram posts. 
Even her gigs with Tyler The Creator and Brockhampton were put under the microscope. While there was nothing wrong with accepting her dad's help, people started calling her out because she allegedly deceived her fans into thinking that she was a self-made artist.
Homemade or Made by Her Father?
However, that is all hearsay! Yes, her father has connections in the industry and may or may not have given her the occasional nudge in the right direction.
Even if we assume that all these allegations were true, her 12 million+ monthly listeners on Spotify don't just listen to her because her father pulled some strings.
That her last hit 'Wallows' peaked at #12 on the Billboard charts, or she has three RIAA certified Gold and one Platinum tracks to her name, proved beyond doubt the artist sustained herself in the industry on her own.