Is Yvette Nicole Brown Single? About Her Relationship Status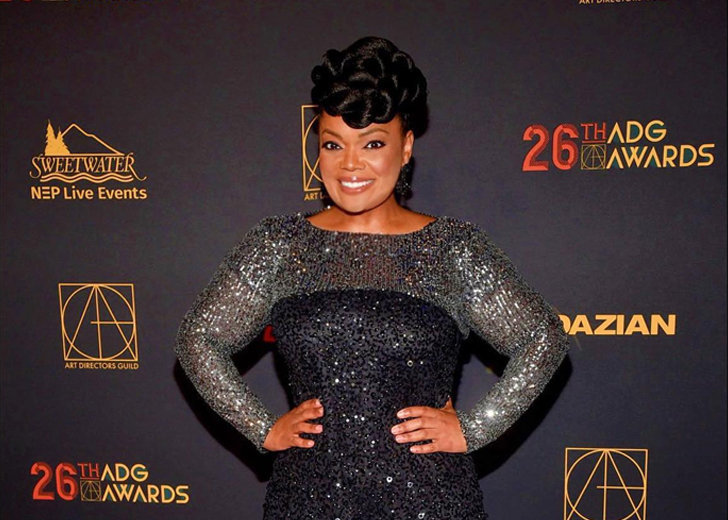 Yvette Nicole Brown is an open book when it comes to her health issues or her career. But one thing she is not that open about is her dating life.
Questions about whether Brown is single are ever-present. Despite this, there seem to be no answers to the question of whether she has a boyfriend.
Here's a look into her dating life, her shenanigans with a Twitter boyfriend in recent years, and whether that ever translated into anything in real life.
Yvette Nicole Brown's Dating History
Brown's dating history is not a complicated string of events, far from it. There has only ever been one guy she has dated, or at least everyone thought she did.
Back in 2011, when Community was all the rage and Brown was stealing the show every episode or so, she was also making a few headlines with a rumored partner.
Around that time, Brown and Shazam himself, Zachary Levi, were seen getting close. They even looked to be flirty and touchy-feely with one another during their red carpet appearance at The Gracie Awards in August 2011.
The Shazam! actor was just posing for pictures when Brown just appeared. Then, they joked around and posed for photos together.
Everyone was sure they were dating going by their behavior. The Community actress's ear-to-ear smile naturally added to the speculations.
He even presented her with the award she received that night.
However, her Facebook post right before the event might suggest they were not actually dating.
On August 8, 2011, she wrote, "Hey guys, you can see me accept my Gracie Award TONIGHT @ 7pm on the Hallmark Movie Channel!" announcing her appearance to her fans.
Then, she mentioned Levi as he was going to be there, too. "For the "Chuck" fans out there, my buddy, Zachary Levi presents it to me. Good times!" she added. Keyword there — buddy.

Yvette Nicole Brown with her rumored boyfriend, Zachary Levi. (Photo: Yvette Nicole Brown/Facebook)
So, even though they were giving relationship-y vibes, Levi might never have been her boyfriend.
Her personal life has mostly been under wraps since then, but things popped off for her on Twitter. And it looks like she has a thing for striking cute relationships with superheroes.
Yvette Nicole Brown's Twitter Boyfriend Chris Evans
While the real-life dating scene for Brown might not be that eventful, her virtual dating life has been going great for several years.
She and Chris Evans, Captain America himself, have been going at it for ages on the internet. They are always exchanging flirty tweets and Instagram comments, maintaining a healthy online relationship.
She even addresses Evans as her "Twitter BF." And she is possessive of him.
So possessive that she playfully declared him to be hers and hers only after Lizzo's drunk texts to Evans in 2020.
Brown even joked, asking Alexa to play 'The Boy is Mine' loudly at Lizzo's house after the singer responded to her own drunk texts to Evans over Instagram.
Safe to say, she has got him tied down for good. Now, if they could just start dating in real life, that would be great.