The Internet Suspects Chris Evans Is Single Again
Is it a dream coming true for his die-hard fans?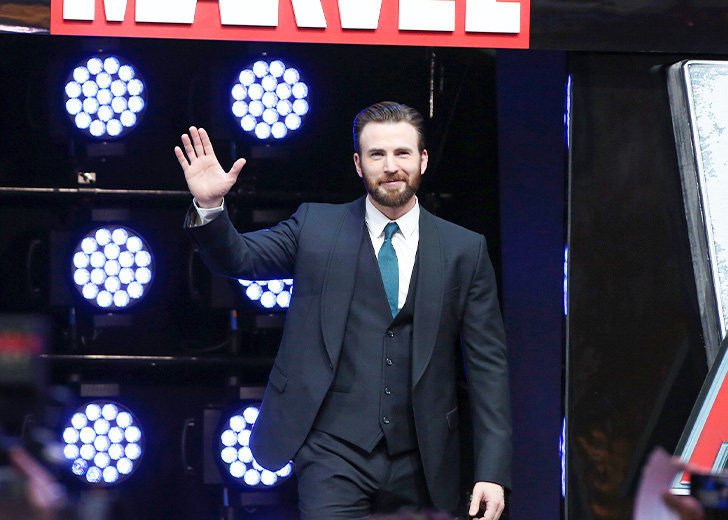 The rumor mill has been churning out speculations that Hollywood's heartthrob Chris Evans is single once again. All suspicions started after Deuxmoi, an Instagram account for celebrity gossips, sparked conversation on the matter on August 30, 2021.  
At first, one follower of Deuxmoi requested the page to update on the Captain America: The First Avenger actor, asking, "Is Chris Evans single?"
Through its Instagram stories, the gossip mill suggested Evans was single. The news creator even said that she had every reason to believe so.
After the alarming post, the follower asked a reason for the statement. And Deuxmoi elaborated the actor was hanging with women other than his reported girlfriend.
While the stated fact doesn't yet have proof, the rumors have already caused an uproar among netizens. Take, for instance, the excitement of Evans's fans for his reported singlehood.
In a meme of the news, an Instagram user exclaimed, "Best news on a Monday!!" Another commented, "This brings me back to life." A third commentator jokingly claimed that the news was fake, stating the superstar was dating her. 
The news of Evans being single came just a month after he made headlines for his alleged relationship with American singer and rapper, Lizzo, real name Melissa Viviane Jefferson. 
Chris Evans and Lizzo 
On July 27, 2021, Lizzo responded to her pregnancy rumors through a TikTok video and hilariously mentioned being pregnant with little Captain America.
"Since we are airing out all rumors today. I have been sucking in. We are having lil America," she exclaimed, showing off her belly.
Days later, Lizzo came up with her second TikTok video on August 1. First, she shared Evans took part in her joke. Then, she flaunted a direct message from Evans, where the stunning actor wrote he just heard about their bundle of joy. 
"My mother would be so happy lol," he added in the message. Making the situation funnier, Evans even requested the songstress not to organize gender reveal parties.
Lizzo hilariously captioned the video, "he saw the baby bump." She also requested netizens to suggest a name for the fictitious baby. 
Chris Evans's Dating History 
Besides flirtatious messages and jokes, Evans has had a fair share of relationships, which he mostly keeps away from the media. 
Throughout his career in the entertainment industry, he has been romantically linked with multiple celebrities, including Lily Collins, Ashley Greene, Amy Smart, Kristin Cavallari, Christina Ricci, Emmy Rossum, Kate Bosworth, Jenny Slate, and Dianna Agron. 
Among all his relationships, his rapport with Jessica Biel is considered significant. The pair started dating in 2001 and worked together on projects like London and Cellular during their relationship. 
After five years of dating, they were even thinking about getting married and having kids. But, they parted in 2006.