Jessica Biel Gives Insights into Relationship with Justin Timberlake — Gushed About Their Kids
Having a toddler in the house meant Jessica Biel and Justin Timberlake got little, if any, sleep. Not for lack of trying, though!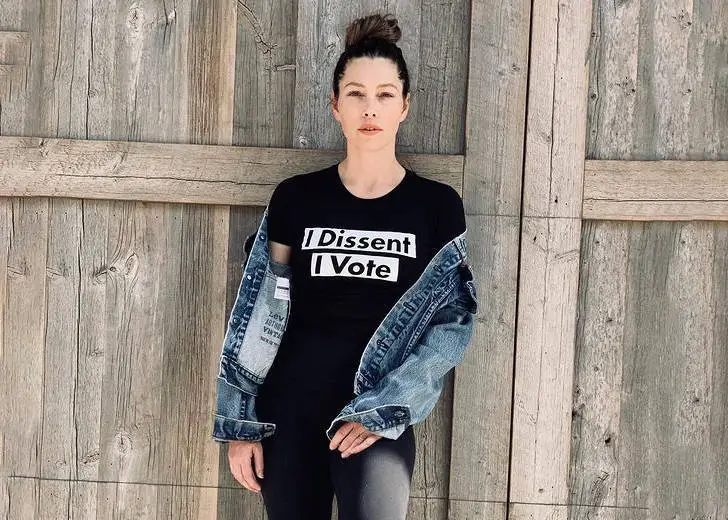 Jessica Biel recently went candid on The Ellen DeGeneres Show about life at home with husband Justin Timberlake and their sons Silas and Phineas. For those not in the loop, Biel and Timberlake became parents to their second son Phineas ten months ago after a private pregnancy. 
Naturally, having a toddler in the house meant the couple got little, if any, sleep. That much even Timberlake confessed when he saw DeGeneres last. However, the dynamics have changed since. 
Sleep Training Their Second-born
During her time on the talk show, albeit virtually, the mother of two shared that they were putting little Phineas through sleep training—the "cry-it-out" variant, it seems. That directly translated to spending a lot of time listening to a crying baby. Biel added:
It's so hard to let them cry for even a few minutes. That's the sleep training we were doing... Phin did a beautiful job.
She further explained that they had tried to sleep train their now-six-year-old elder son as well, but didn't see it through. Looking back, the then first-time parents could not bear to see their child cry like that. This time around, they were more confident in their parenting style. 
Biel On Raising Two Kids
Even with the newfound confidence, Biel confirmed that parenting two kids was decidedly harder. Although sleep training Phineas paid off for a while, it all went out the window when his teeth started growing out.
The Sinner actress also quoted a "wise" friend who once told her, "One is a lot. And two is a thousand." Somehow, that resonated perfectly with the actress. However, there was a silver lining to having two kids. Silas and Phineas get along very well. 
More accurately, both of them find each other hilarious. So they just laugh at each other all day long. To which Ellen quipped, "You don't need toys. They have each other. You don't have to buy them stuff."
A Romance Out Of A Movie
These adorable insights into the couple's lives are fascinating, since their relationship has always been a sort of cryptic to the public eye. Biel and Timberlake "technically" met for the first time at a birthday party he threw for a friend. He later had to ask her out persistently before she said yes. 
The couple only went public with their relationship in 2007, and that too after the paparazzi caught them kissing in the UK. They enjoyed a pretty low-key undercover relationship for the better part of four years before they split in March 2011. This piece of news was delivered directly from their reps, which is as legit as it gets! 
They couldn't stay apart for long, though, and Timberlake proposed by the end of the same year. The couple tied the knot in an intimate ceremony in the Italian countryside. According to People, the groom even sang an original piece written specifically for when his beautiful bride walked down the aisle.