Lily Collins Gets Candid about Her Parents' Divorce and Its Impact on Her
Lily Collins' parents' divorce has impacted her to this day.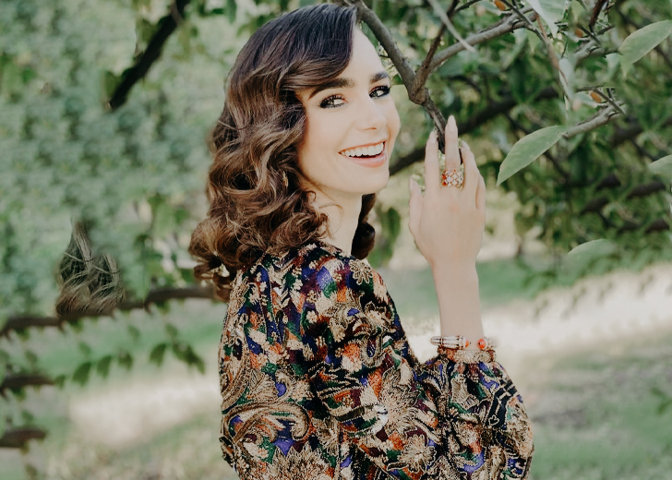 Actress Lily Collins' parents' divorced when she was just five. However, it impacts her to this day.
Her celebrity father, Phil Collins, and socialite mother, Jill Travelman, separated in 1994. They went through a two-year process to finalize their divorce.
Collins had spoken about the effects of the divorce on her life in multiple interviews, but it was only when she released her book Unfiltered: No Shame, No Regrets, Just Me that we got a better look.
Though she wrote Phil Collins wasn't the dad she had expected him to be and he hadn't always been there for her, she still loved and forgave him nonetheless.
The two have since reconciled and are on great terms now.
Parents' Divorce
Phil Collins and Jill Travelman tied the knot in 1984 and welcomed daughter Lily Collins on March 18, 1989, in Guildford, England. However, the two separated five years later in 1994.
At the time, rumors saying Phil asked for divorce via fax began circulating. But the musician said that the rumor was based on a lie and it had hurt his career and public persona.
The divorce was finalized two years later, and Collins began living with her mother. Her father moved to Switzerland where he stayed for over 20 years.
Because of the move, Collins never had Phil around her and the actress wrote in her book that it was as if he was completely gone.
He may have still been alive, but most of the time it felt as if he were completely gone. I knew he loved me, yet he wasn't physically around to tell me… He assumed everything was always fine because I never said otherwise. It established a detrimental pattern.
Collins continued that many of her deepest insecurities originated from these issues with her dad and that she was working on them even after all these years.
She also included her personal letter to her father in her book.
I forgive you for not always being there when I needed and for not being the dad I expected. I forgive the mistakes you made… I love you with all of my heart, more than you'll ever know.
Collins Is Engaged To Charlie McDowell
The Emily in Paris star is engaged to director Charlie McDowell. The two got engaged in September 2020 after more than a year of dating.
McDowell proposed to her during a road trip to New Mexico. Collins announced she was engaged via an Instagram post with a picture of her and her fiancé.
In the caption, she mentioned she couldn't wait to be married.
When she appeared on Live with Kelly and Ryan, Collins revealed it was love at first sight. She knew she wanted to be his wife one day the second she met him. 
However, Collins still seems to be affected by her parents' divorce as Gossip Cop reported the actress was thinking of postponing her marriage because of her father's legal battles with his third wife Orianne Cevey.