Who Is Yasmine Lopez? Here's Everything We Know About Her Career, Baby Daddy, and Love Life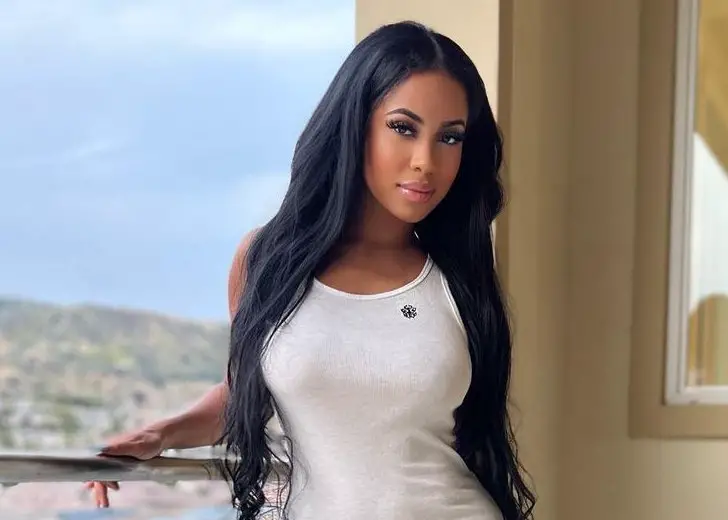 In December 2021, Yasmine Lopez made headlines after reportedly partying with Kanye West and Michaela Mendez. The trio was attending J Mulan's birthday bash at James Harden's Texas restaurant. 
According to social media videos on the internet, Lopez spent time with the 'Jesus Walks' rapper. 
The news of their sighting came while West and Kim Kardashian were working through their divorce, and everyone thought he had moved on with Lopez. 
Many thought the duo was dating, although it turned out to be false later. Nevertheless, many were curious about Lopez and started googling, 
Who is Yasmine Lopez?
Lopez is a model and Instagram personality. Her birthday falls on January 27, and she is currently 23.
According to reports, she was a student at Harvard University, studying to be a physician but in recent years has focused more on her career as a social media influencer and entrepreneur.
She currently has 308.2k followers on Twitter and 1.2 million followers on Instagram. 
Celebrities like award-winning rapper Cardi B, YG, and fellow influencer and model Rickey Thompson follow her. 
As per her Instagram profile, she has worked with brands such as Fifth Wavee, Fashion Nova, Viva De Luxe, and Pretty Little Things, among others. The model is also on OnlyFans. 
She has been on television in a brief role in the Zeus reality show One Mo' Chance, and appeared in Tion Wayne's 'IFTK' music video. 
Who Is Yasmine Lopez's Baby Father?
If you have followed Lopez or scrolled through her Instagram feed, you would know she is also a mother. 
She welcomed her first child, a son named Chosen Alexander, in August 2021.
At first, everyone thought Trey Songz was the father after snaps of the rapper and Lopez were posted on social media. 
However, the speculations turned out to be false because later, Lopez revealed that her baby's father is NFL player Trevon Diggs. 
She reshared a fan's collage of her, Diggs, and her son with the caption "he definitely looks like his father" on her Instagram story, which everyone assumed was a confirmation. 
The model and the Dallas Cowboys player were reportedly together for a short while in 2020. 
Additionally, Trevon's ex-girlfriend Chinese Kitty also confirmed their relationship in an interview on Angela Yee's radio show Lip Service in September 2021.

Lopez confirmed that her baby daddy is Trevon Diggs. (Source: Twitter)
Kitty and Lopez were friends, but it ended after Kitty found out that Lopez conceived a baby while she and Diggs were still together.
Yasmine Lopez and Michaela Mendez' Beef
According to reports, Kitty and Lopez were not the only couples that Lopez allegedly came in between. 
Days after she was spotted partying with West, Mendez accused Lopez of sleeping with her boyfriend. 
The drama began when Mendez took to Instagram to accuse Lopez of being naked in bed with her man. She aired her grievances online, but Lopez, who was not having any of it, called out Mendez and shared her side of the story. 
Lopez said that all of Mendez's claims were false and the girl she was talking about was someone else. She explained she went to her best friend's birthday celebration and hopped on the plane back to her son.