Trey Songz' Rumored Girlfriend Yasmine Lopez Seemingly Confirms They're Dating
Is Trey Songz is a relationship with Yasmine Lopez?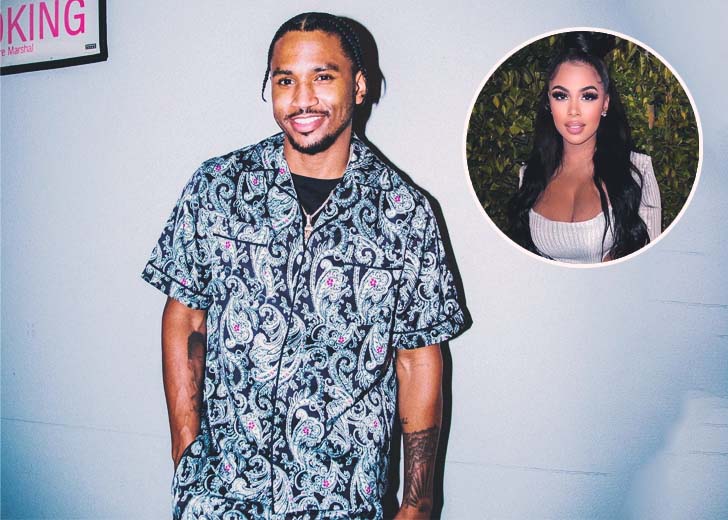 Instagram model and influencer Yasmine Lopez has dropped hints of her being in a relationship with singer Trey Songz. Recently Songz took to Instagram to post a collection of images of himself in his Halloween costume.
In the pictures, the 'Bottoms Up' hitmaker can be seen wearing a white hockey mask with sunglasses on top of it, while sporting a red woolen shirt with big checkmarks. He stood in front of a mirror inside a restroom.
The caption of the post read "Black Voorhees," which can be understood as Songz' take on the popular movie series Friday the 13th's character Jason Voorhees. In the movie franchise, Voorhees is a masked killer who carries a machete and murders people.       
The pictures gathered a healthy amount of attention, but at the same time, Lopez's comment on the post has sparked their dating rumors.  
Are Trey Songz and Yasmine Lopez Dating?
Lopez, who was previously talked about as Songz' potential girlfriend, seemingly confirmed her attachment with the popular singer after commenting "mine" on his picture. 
Several fan accounts were quick to report the incident and bring the subject matter forward to the reach of a wider audience. 
Interestingly, there have been dating rumors of Songz and Lopez brewing for a long time now. Months ago, Lopez posted a selfie on her Instagram account featuring Songz.
In the picture, Lopez was seen wearing a red bathrobe while Songz stood behind her and took the picture while he was half-naked. In the caption, Lopez claimed the picture to be genuine and not photoshopped. 
Now, this latest comment episode provides the substance needed to validate the claim of their potential relationship.
Yasmine Lopez Has a Baby with Trevon Diggs
Previously in August, the Love & Hip Hop Miami star who goes by the alias Chinese Kitty revealed Lopez to be the mother of NFL star Trevon Diggs' baby.
Kitty was previously in a relationship with Diggs, but unfortunately, their love affair met a premature end. Kitty talked about Lopez's pregnancy with her ex-boyfriend during her appearance on Angela Yee's radio chatshow Lip Service.
Interestingly, as per Kitty, she was close friends with Lopez while Diggs was having an affair with her.
Earlier in September, Lopez was vocal about the claims regarding herself and Diggs. In addition, she put an attempt to debunk Kitty's comment about Lopez stealing her man.
Lopez responded by saying that she "did not steal her man from anyone," and made her side of the story clear by stating how Diggs never said he claimed her. 
Trey Songz Is a Father
In April 2020, Songz posted a series of pictures on his Instagram, marking his son Noah's first birthday. In the images, Songz not only showcased his love for Noah but announced his mom to the world, calling her to be a great mother. 
Before his post, no one knew who the mother of the beautiful child was. However, she was later revealed to be an up-and-coming Instagram model named Caro Colon.
Unfortunately, Songz and Colon seem to be living separately as their relationship was understood to be platonic. His complete absence from Colon's Instagram also makes the claim valid. 
Lastly, earlier in April, Songz was a no-show during his son Noah's second birthday celebration. Given how celebratory the singer/rapper was during his son's first birth anniversary, his absence suggests a potential split between himself and Colon.