Who Is Trey Songz's Baby's Mother Caro Colon?
Here's everything you need to know about American rapper Trey Songz's baby mother Caro Colon.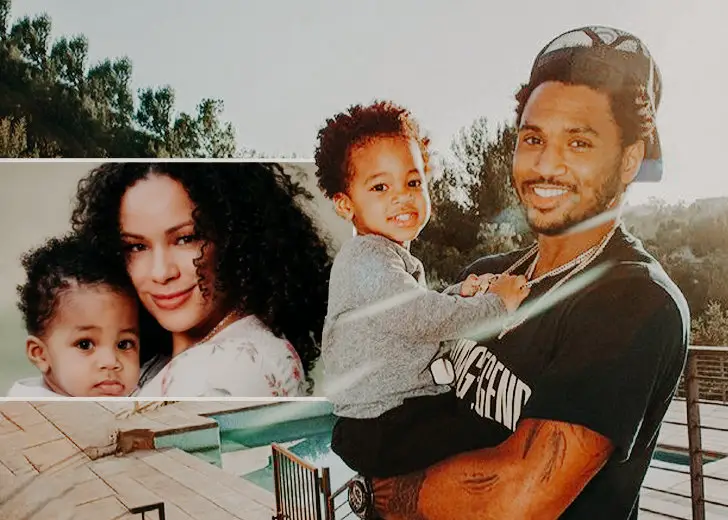 Caro Colon is the baby mother of Trey Songz's first son, Noah Neverson. Noah was born on April 18, 2019, but his mother decided to stay away from the spotlight for a whole year before making an appearance on his father's social media. 
Noah was born just three months after the rapper broke up with ex-girlfriend Lori Harvey.
Colon and Songz stayed low-key about their relationship and the first time her name emerged in public discussions was when her son was born. 
It is unknown how the two first met, but the rapper was first spotted with Harvey in December 2018. So it is possible that he and Colon started spending time together sometime before that. 
The 'Slow Motion' singer's baby mother is very discreet and reluctant to share any information about herself online, which has created many speculations amongst the public.
Although there isn't much information about her, there are many theories about how she met Songz. 
A popular theory in the RnB music scene suggests that there's a chance of Colon being Millie Colon's sister. This would indicate that she met Trey through some mutual friends.
Millie gave birth to Dave East's first and only daughter, Kairi Chanel Brewster, in March 2016, and it could have been she who introduced Songz and Colon to each other.
The hip-hop artist is close friends with East and has collaborated with him in 2015's 'Everybody Say.' 
According to Hollywood Life, Colon has worked as a dancer at the Lust and Starenders in New York, where she is originally from. Another theory is that she could be the mystery woman from videos like 'She Lovin It.'
Evidently, Colon had also planned a baby shower with Treyz's mom April Tucker in Brooklyn. This would suggest that she is rather close to her baby father's family.
Although the nature of the relationship between Noah's parents is unknown, they have been seen together a few times in a year. Regardless, there's always the possibility that they are only co-parenting their child.
Moreover, the last time they made an appearance together was on November 24, 2019, when they attended a Knicks game at Madison Square Garden. 
The Blood Brothers star's Instagram post for his son's first birthday marked the first time that he called Colon his baby mother. 
"I'm obsessed; we did that, YOU did that! You're a great Mother and you deal with all the extra's very gracefully. I'll always be eternally grateful to you Noah's Mumma," the singer and actor captioned the heart-warming post. 
Trey regularly posts cute photos of his son, but that was the first time he introduced his beautiful mom to the public.