Who Is Xolo Maridueña's Girlfriend? — Everything on His Dating History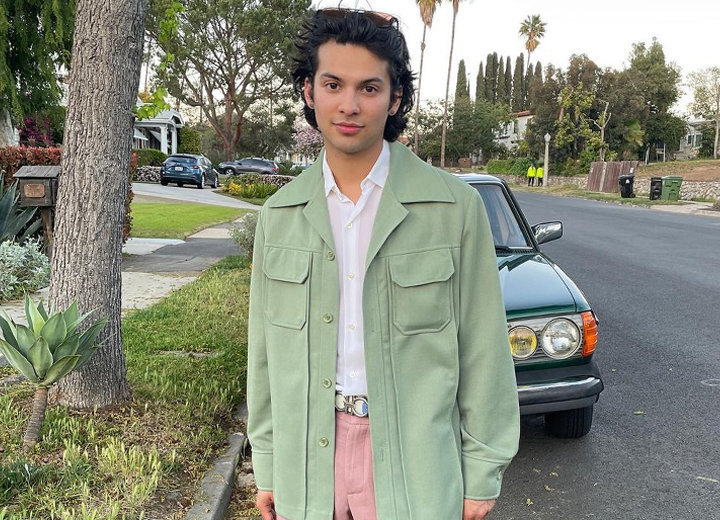 One of the most asked questions regarding Xolo Maridueña is — Who is he dating now?
The question looms around the internet for understandable reasons. His on-screen romances are swoon-worthy, and he keeps his personal life on the down-low. 
But the Cobra Kai star apparently has given no answers regarding his current relationships. But he has been quite vocal about his past romances and girlfriends.  
Xolo Maridueña's Former Girlfriends  
From 2018 to 2019, Maridueña dated his Cobra Kai co-star Hannah Keppel, who played the role of Moon in the series.
They used to post romantic pictures of each other on social media, fueling speculations they were dating.
Keppel eventually confirmed their relationship in a 2019 interview with Meaww.
She revealed they were friends and flirting during the first season. Soon enough, flirting became feelings. "Well, I am dating Xolo who plays Miguel. Season 1, we were actually friends, a little flirty and then we started talking after Season 1, and it clicked," she shared about their connection. 
Unfortunately, they were no longer dating after the second season. By 2021, Maridueña and Keppel had deleted each other's pictures from their social media.
While Keppel is clearly one of his ex-girlfriends, Maridueña has two more exes. 
In 2022, Maridueña got candid about his serious relationships during a podcast (via TheThings) with his co-star and close friend Jacob Bertrand. He said out loud that he had had three serious relationships so far.
Then, he mentioned that one of them reached out to him online. He remarked how starting a relationship through the internet was a bad idea — "It seems like you're already starting on a weird foot." Meanwhile, he did not reveal the identities of his former muses. 
He later talked about one of his ex girlfriends in a March 2022 interview with Teen Vogue.
He shared about an incident in Atlanta where his first bought car broke down while he was on a date. So his girlfriend had to call her father to jumpstart his car, but he took her with him, leaving Maridueña alone. 
Xolo Maridueña's Dating Rumors
Maridueña and his Cobra Kai co-star Mary Mouser were speculated to be dating since the show's first season. And their steamy kiss scene only fueled the rumors. 
But in a 2021 Netflix interview, Maridueña and Mouser quashed those speculations. The duo shared a behind-the-scenes story of their iconic first-season kiss.
And as per their accounts, Mouser was reluctant to kiss Maridueña in front of the camera for the first time. So she suggested they kiss before the shot to eliminate the jitters.  

Xolo Maridueña with co-star Mary Mouser wishing on her birthday. (Photo: Xolo Maridueña/Instagram)
"So I'm over here, shoveling packets of gum in my mouth, Listerine strips are constantly in rotation," Maridueña reminisced the moment.
But as he leaned in, Mouser paused him midway, "only to hear the best words one could hear when you are about to kiss your co-star. Mary, very silently and very timidly, says: 'Xolo, I'm nervous, you're like a brother to me.'"
Besides Mouser, Maridueña was also linked with his other co-star Peyton List.