Did Mary Mouser and Boyfriend Brett Pierce Break Up?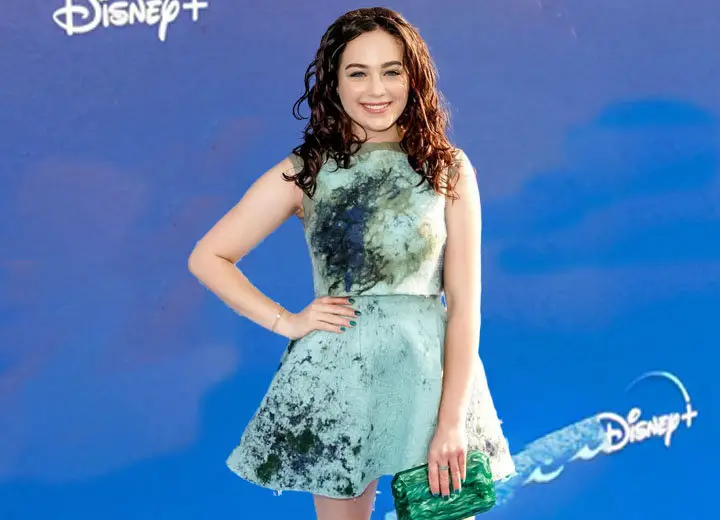 When you're starring in one of the biggest binge-worthy shows out there, it is natural that fans are out curious about you. 
Such is the case for Netflix's Cobra Kai star, Mary Mouser, who stars as Samantha LaRusso, the daughter of Daniel LaRusso, portrayed by Ralph Macchio.
Fans have been watching the 24-year-old on-screen since she was eight. In case you did not recognize her, she made her debut in a 2004 episode of Without a Trace. 
After that, she took on the leading role as Eloise in 2006's TV series Me, and more recently, she appeared in shows like Freakish and Scandal.
While Mouser has gained recognition for her work in television, it is undeniable that Cobra Kai launched her into superstardom.
Currently, fans love the actress and follow her career and her relationship with her boyfriend, Brett Pierce.
Pierce is also a talented actor who has starred as Young Eddie in A Million Little Things or as Cuff in Stuck in the Middle. 

Mary Mouser and her boyfriend, Brett Pierce. (Source: Instagram)
The duo has given plenty of insight into their relationship on Instagram.
But upon closer inspection, most of these posts have been deleted, leading fans to wonder if they had a breakup. 
Mary Mouser and Brett Pierce's Deleted Post
The two first met at a party on November 11, 2015, and were mutually attracted when they laid eyes on each other. 
This was revealed by Mouser's boyfriend in a Valentine's Day tribute for her. He said that his first impression of the actress was that of a "cute, hot, badass chick." 
But a few dates later, Mouser told him she did a test to check if he was into her. She had crossed her arms during their first conversation, and if he were paying attention, he would likely mimic her body language. 
And, of course, he crossed his arms as well since he was interested and started dating. However, this post has already been deleted from Pierce's Instagram.
In another post, this time made by Mouser for their fifth anniversary, she wished her boyfriend a Happy Anniversary. She gushed about "how funny, silly, caring, thoughtful, intelligent, kind, and brave" he was. 
The post cannot be found on Mouser's Instagram and was reported by both TheCinemaholic and Distractify.
Did Mary Mouser and Boyfriend Brett Pierce Break Up?
The deleted posts have caused fans to suspect Mouser and her boyfriend have broken up.
A quick scroll through Mouser's Instagram shows that her last post with Pierce was on December 26, 2019. 
Meanwhile, Pierce's last post about her was on August 29, 2020. Pierce promoted the new season of Cobra Kai in the post and asked his followers to tune in to the show to catch his girlfriend in action.
The fact that they have not posted about each other in a long time seems suspicious. However, the duo has not spoken anything about the breakup.