Does Wendie Malick Have Children? What We Know About Her Personal Life
Charming actress Wendie Malick is in love with her dogs and horses.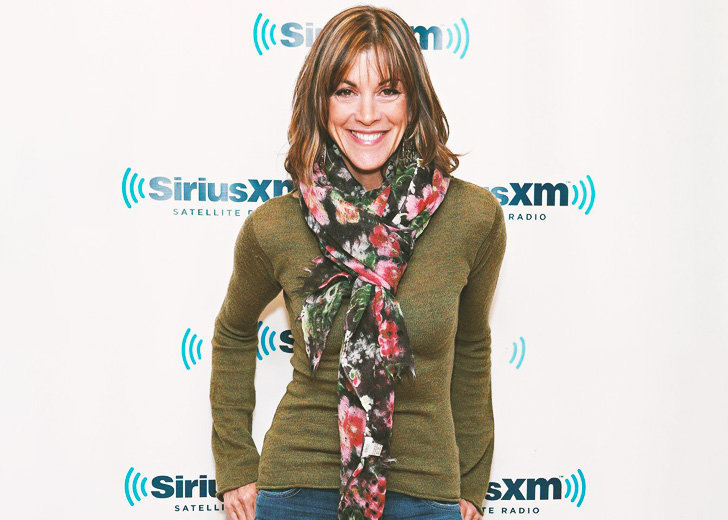 Popular sitcom actress and fashion model Wendie Malick is an animal lover and a mom to her dogs and horses. 
The Buffalo native is known for her immense bonding with animals and has remained a pescatarian for over thirty-two years.
The Just Shoot Me! actress, who will soon be celebrating her 70th birthday this December, has married twice.
Malick was previously married to writer, producer, and actor Mitch Glazer, but her relationship with the Hollywood personality ended prematurely. She split with her former husband in 1989.
In 1995, Malick married Richard Erickson, who happens to be her current husband. The fun-loving actress is not known to share any kids with Glazer and is understood to be without any biological children with her second husband as well.

Source: Twitter
However, she has been taking care of Gwenn Malick, who calls her the best auntie mom ever. In the years gone by, Gwenn has been confused with being Malick's daughter. 
Gwenn's public sighting with actress Malick dates back to October 19, 2005, after she was spotted with the sitcom actress during the 15th Annual Environment Media Awards in Los Angeles. As of this writing, Gwenn's family background remains largely unknown.
Wendie Malick's Personal Life
Talking to Us Weekly in February 2020, Malick opened up about her lifestyle. In the exclusive chat, the actress spoke about the things close to her heart.  
At first, she briefly touched upon her nickname "weed," given to Malick by her family members due to her physical growth at the age of eleven. She also revealed to the interviewer of her descent and called herself one-quarter Egyptian. 
As per Malick, she loves to drink super cold gin martinis and can grill salmon with excellence. At the same time, Malick expressed her expertise in preparing a yummy "poor man's soup" along with a mean salad.
While driving, she likes to blast R&B and sing along at the top of her lungs. The Dream On actress called dogs her best friends and revealed to have learned horse riding at the age of forty. 
Some of her hidden talents include being able to stand on her head in a cocktail dress, raise one eyebrow at a time, and whistle like a sailor. 
During her time on The Queen Latifah Show in 2015, Malick called herself a "12-year-old" at heart and explained how she still felt like a kid despite her age, which currently stands at 69.
As per Malick, she would have ended up working as a veterinarian helping her beloved animals if she wasn't involved in the entertainment industry. 
How Did Wendie Malick Meet Husband Richard Erickson? 
During her 2014 sitting with legendary rapper and television personality Queen Latifah, Malick revisited the time when she first met her current husband, Erickson.
In her own words, she was in-between relationships when one of her friends asked her to visit Mexico and help poor families by building houses for them.
Malick explained that she met her future husband, a foreman and crew member on the construction site, at an undisclosed location in Mexico.  
She recalled calling Erickson "an interesting guy," after being impressed by him during the first sighting.
Since then, the two have come a long way and are currently enjoying each other's company as husband and wife.