Everything About Dorien Wilson — From Wiki and Career To Gay Rumors and Former Wife.
A simple blunder by comedian Katt Williams caused a whirlwind of gay rumors surrounding Dorien Wilson.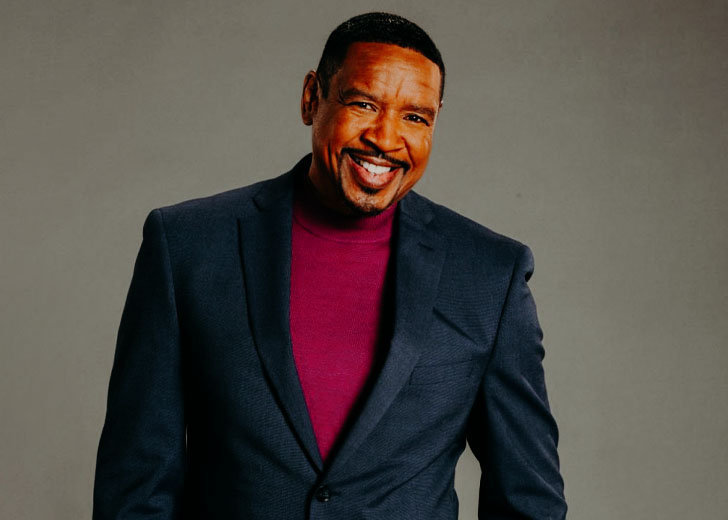 In one of the most popular shows of the 90s, Dream On (1990-96), Dorien Wilson portrayed the role of a veritable Casanova, Eddie Charles — bedding multiple women while steering clear of long-term relationships. The role was obviously a stretch for the actor, who is a complete family man in real life.
At just 22, he married a woman named Joann, with whom he has two children. 
Despite all this, the father of two was once rumored to be gay. How and why was a married man entangled in such speculations? Apart from this, unconfirmed sources claim that the actor has supposedly parted ways with long-time partner Joann. 
But is it all really true? Read on as we divulge information on Dorien's family life, his wife, and the origin of the gay rumor. 
Dorien And Wife Have Reportedly Parted Ways, But Their Instagram Says Otherwise
According to a LA Times profile, The Dream On star met his wife Joann in sixth grade at a Lompoc-based school in California. The details of exactly when and how their romance started are unknown, but the couple wasted no time officiating the relation. In 1986, when Dorien was only 22, the two tied the knot. 
The Parkers actor has two children named Sarita and Devin with Joann. Both are adults now; Sarita is already engaged to Danny Shabtai, and Devin has a girlfriend named Aishaah.
On June 20, 2021 his daughter took to Instagram to wish him a happy father's day.
Since 2018, news about the married couple's divorce started surfacing around. 
However, the details about their divorce are largely unknown, so much so that the validity of the divorce itself can be questioned.
A few news outlets talk about their apparent separation, but we don't know the exact date of their alleged divorce. However, their Instagram feed seems to be telling a wholesome story. Despite being separated they still have the utmost love and respect for each other. 
On March 18, 2021, Joan uploaded a picture on Instagram alongside the American actor commemorating their St. Patrick's Day tradition.
Joann also posts such throwbacks now and then. In March of 2019, she shared an old pic from the 90s with her partner and her daughter Sarita Faye. 
Even more recently, on the occasion of their daughter's birthday, she posted a heartwarming message for their wonderful daughter.
At the same time, she tagged Dorien in the post. 
The two still seem to have an amicable relationship with each other as per the Instagram posts. 
Dorien Was Rumored To Be Gay Despite His Marriage And Children
Despite being married to a woman, how did the Dream On actor get entangled in gay rumors?
As it turns out, comedian Katt Williams once claimed in a stand-up comedy show that he saw two men kissing, one of which was Professor Oglevee.
Since the sitcom regular played Professor Oglevee in The Parkers, this led to discussions on the real-life actor's orientation. However, Katt's statement only referred to Professor Ogleeve, the character, not the actor who played it.
The CableACE Award nominee was also once in a play that explored the difficulty of breaking the silence about being gay, further fueling the rumors.
However, these speculations are all baseless and untrue.