Is Wayne Brady Married Now? Inside His Family Life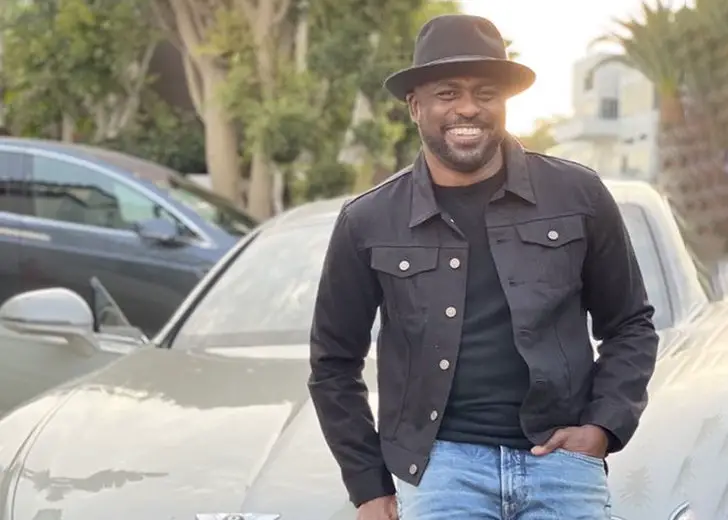 Wayne Brady is one of the world's most loved television personalities. He was an important part of shows such as Whose Line is it Anyway? and Let's Make a Deal.
Additionally, he hosted the hugely popular daytime talk show, The Wayne Brady Show, from 2002 to 2004.
Because of his success and popularity, Brady receives a lot of attention regarding his personal life. His fans are perennially wondering — Who is Wayne Brady married to, Is Wayne Brady gay, and, 
Is Wayne Brady Married Now?
Brady has tied the knot twice in the past. His first marriage was with Diana Lasso. The pair walked down the aisle on December 31, 1993.
Not much is known about Brady and Lasso's time together except for the fact that they ended their marriage on September 21, 1995.
Following the end of his first marriage, Brady remained single for the next few years.
On April 3, 1999, the actor tied the knot with Mandie Taketa. They welcomed daughter Maile Masako Brady on February 3, 2003.

Wayne Brady celebrating Christmas with ex-wife Mandie Taketa and daughter Maile. (Source: Instagram)
Taketa, who used to be a dancer, became a stay-at-home mom after Maile was born. Eventually, her and Brady's relationship withered, and they separated on April 5, 2006. 
She filed for divorce, citing irreconcilable differences on July 2, 2007. Their divorce was finalized in April 2008. 
People reported that Brady's representative had stated the split was amicable, and the two were still best of friends. 
Since the divorce, Brady hasn't tied the knot again and remains unmarried as of this time of writing. 
His Ex Wife Helped Him Battle Depression
Though Brady and Taketa split in 2006, they have continued maintaining a good relationship. So much so, he gave much credit to his ex-wife when he was recovering from depression in 2014. 
In an interview with E! Online, the television personality revealed he hit rock bottom during his 42nd birthday. He shared that he sat in his room alone and had a complete breakdown.
An event that had worsened his depression was the passing of Robin Williams, who took his own life on August 11, 2014. After hearing the news, Brady had taken to Twitter to mourn Williams' death.
"Depression is real. God Bless Him and his family," He wrote. He also opened up about admiring Williams and how his life and death affected him when discussing his depression on Dr. Phil.
Thankfully, Brady could pull himself out of depression. And one person who he says helped him the most through his recovery phase was his ex-wife.
Brady showed his appreciation for Taketa, saying she was there for him.
She was down with me when nobody in the world was down with me, except my mom. There was loyalty there, there was respect, there is trust–she is my baby mama.
On top of having his back, Taketa and Brady were also very committed to co-parenting their daughter.
To ensure that Maile could have as close to an experience as living in the same house, the two lived right next to each other as neighbors.
Brady has since used his platform to spread awareness about depression, hoping to help other people overcome it.