Lisa Jakub Reveals How Her Co-star Robin Williams Helped with Depression
Lisa Jakub explained how Robin Williams gave valuable guidance that helped her deal with her mental health issues.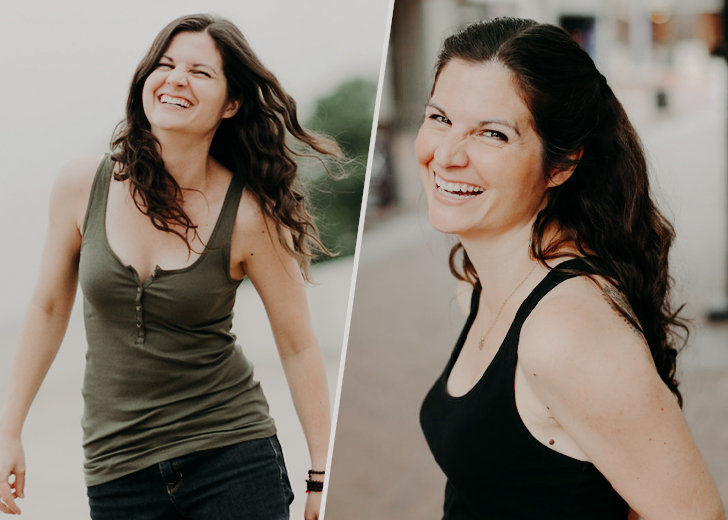 Lisa Jakub recently opened up about how her Mrs. Doubtfire co-star and legendary comedian Robin Williams helped her navigate her anxiety and depression. 
Williams breathed his last seven years ago. Still, Jakub confessed to Yahoo Entertainment, in their recent episode of Are the Kids Alright?, that the impact that he had on her life, even to this day, was extraordinary. 
Jakub Started Acting at 4
Jakub dived headfirst into the entertainment industry at the tender age of four when she was headhunted from a farmer's market in Toronto. She had been in the industry for a decade by the time she filmed Mrs. Doubtfire alongside Williams. 
In the episode, the Matinee star recalled that there were times when she felt protected in the industry, but there were also times when she felt as if she was thrust into an unsafe adult world. 
That being said, the sets of Mrs. Doubtfire were one of the most accommodating sets for the then-child actor because of how their adult co-stars, namely Williams and Sally Field, struck the perfect balance between treating them as kids and professionals at the same time. 
Williams' Honesty and Openness
Going by her words, she felt especially connected to Williams, who was very open and honest to her about his own struggles with anxiety and depression.
She said that she could confide in Williams about her own battles with anxiety.
Still, what made the experience so unique and empowering was that the then-14-year-old actor witnessed an adult being so open about their mental health issues and personal issues. 
Say No to Drugs
The late comedian was also very open to Jakub about his experiences with narcotics and substance abuse, a topic that she confessed was important to know as a child in the entertainment business. 
Williams clarified that substances were going to be of no help. On the contrary, speaking from his personal experience, he affirmed that drugs made everything worse. 
"I think as a 14-year-old kid actor, it's a really good story to get, a really good message to hear," she said, "because that does tend to be a well-worn path for a lot of kid actors."
He Wrote a Letter to Her High School
As she was reminiscing her time on the sets of Mrs. Doubtfire, she recalled a time when her high school asked her to discontinue her education with them because it was difficult for them to work long-distance with her. 
Naturally, she was distraught with the school's letter, though she kept it to herself. With his keen sense of perception, Williams got a hint that something was wrong and reached out to her.
Williams even wrote to her high school, vouching for her work ethic and requesting them to reconsider their decision.
Paying It Forward
The actress revealed that the school actually framed the letter and hung it up on the principal's wall but never recanted their decision.
But for Jakub, it was about more than just the school's decision. She explained that the fact that Williams went out of his way just to help her meant a lot to her. 
Now, she was paying forward some of the things that Williams did for her by taking workshops for mental wellness to help others with issues she once struggled with.