Fans Want Vinnie Hacker to Leave The Hype House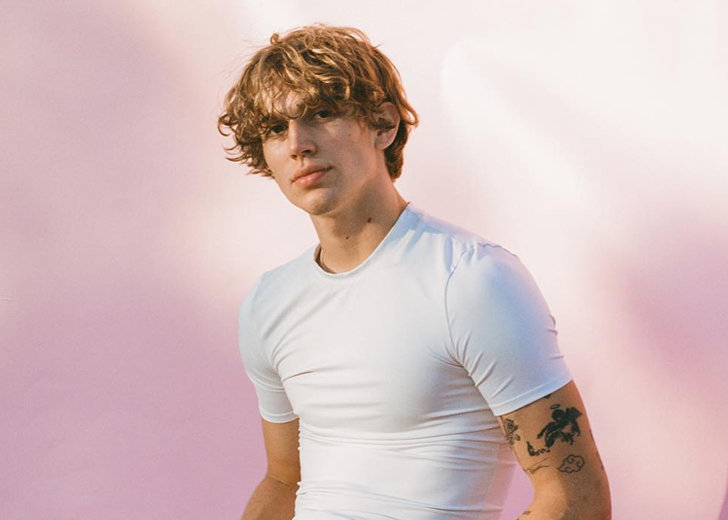 On June 3, 2022, Hype House announced the six new members that joined the content house. 
A day prior, the content house had teased their fans with a photo of all the 12 members, but the six new members had hidden their faces behind masks and random objects.
The six new members were Bryce Parker, Jackson Dean Jacob Day, Ace Akers, Eddie Preciado, and Kristian Ramey. 
All six new members were popular up-and-coming creators with less than a million followers on Instagram. 
Hype House also uploaded a TikTok video revealing the faces of the new members and, in the caption, wrote, "time for a new era."
While half the members in the house were new, the other half were old, which included the founder of the content house, Thomas Petrou. 
The other members were Vinnie Hacker, Jake Hayward, Tabitha Swatosh, Mia Hayward, and Paige Taylor. 
After the new members were revealed, fans were divided and had mixed reactions. 
Fans Want Vinnie Hacker to Leave the Hype House
In the comment section of the Hype House's announcement photo, fans expressed their mixed feelings. 
Some fans were excited to see the new members and wished them all the best. But most seemed to criticize the Hype House for many reasons. 
Firstly netizens noticed Hacker was still a member of the group and commented that it was about time he left the content house. 
Hacker made his Hype House debut in January 2021 and has been a member since, even though most of his old friends and members from that era have left. 

Vinnie Hacker with his Hype House members Mia Hayward and Kouvr Annon. (Source: Hype House/Instagram)
One user commented, "NAHHH @vinniehacker YOU SHOULD HAVE LEFT WITH JACK [Jack Wright]."
Another user commented, "The Hype House is so boring these days. Most of the OG members have left, and Vinnie carries the entire house on his back. He should leave."
Other users also stated that Hacker could afford to leave the house because he had already established his career as an influencer and no longer needed Hype House. 
Besides commenting about Hacker, users also noted that the content house needed more girls and African American members. 
Sam Dezz and Brooke Monk's Departure
The other thing that most people were commenting about was Sam Dezz and Brooke Monk's departure. 
Most people noticed the YouTuber couple was not in the new members' announcement photo, even though their departure was not announced. 
They joined the content house in April 2022, but they are not seen anywhere in the Hype House's TikTok videos and Instagram posts. 
Jack Wright recently left the house, and his departure was addressed in a TikTok video by Petrou. 
But Petrou said nothing about the YouTuber couple's departure. 
Fans seem to suspect that Dezz and Monk probably had a fallout with a member from the house, but nothing has been confirmed so far.