Did Vin Diesel Get a Tattoo of Paul Walker? Are Any of His Tattoos Even Real?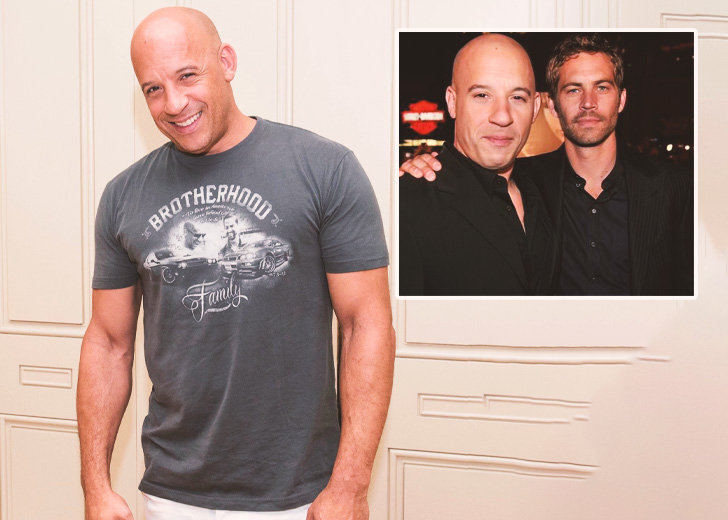 In 2016, Vin Diesel returned to the Xander Cage franchise after a 14-year hiatus. 
The original movie was released in 2002 and helped establish Diesel as a major box office draw. But Diesel sat out in the subsequent sequel, State of the Union, which starred Ice Cube. Unfortunately, State of the Union did not do well, collecting a disappointing $71 million worldwide.
But for the third sequel, the production team brought back Diesel, hoping he would revive the franchise. 
Vin Diesel's Paul Walker Tattoo
While Diesel was reclaiming his Xander character, that actor gave sneak peeks on Instagram of his preparations, including the addition of tattoos all over his body. For fans wondering, "does Vin Diesel have tattoos?," they would be surprised to learn that he does not have a single piece of ink on his body. 
All the tattoos were applied by makeup artists. He had the name Melkor emblazoned across his lower stomach, which was a nod to his favorite Dungeons and Dragons character. In another picture, the muscular actor was exercising, and this time the tattoos on his arms were in full display. 
He accompanied the photo with the caption, "This morning I started training in character...Xander Cage"
But one particular tattoo caught the attention of fans, with many calling it the "Paul Walker tattoo."
He uploaded a photo of it which was a pair of angels' wings with a set of eyes making up the base of the wings. Fans felt that the eyes resembled Walker's, who had passed away in a car accident in 2013. 
They thought it was a tribute to the late actor; who was like family to Diesel. 
Vin Diesel and Paul Walker's Brotherhood
Everyone knows about the close brotherly bond between Diesel and Walker. 
The actors starred in five Fast and Furious films, including Fast and Furious 7, which was still in production when Walker died. The late actor was killed in a high-speed, single-vehicle collision with his friend and driver, Roger Rodas. 
After the tragic death, his brothers Caleb and Cody ended up filling in for Walker in some movie scenes. Everyone was devastated by his death, but no one more than Diesel, who referred to his friend, brother, and co-star as "Brother Pablo."
The duo had first met on the set of Fast and the Furious in 2001, but during the franchise's fourth installment, they went from being friends to brothers. According to Diesel, they were shooting a fight scene, and Walker, who had noticed something was wrong with Diesel, asked him about it. 
Diesel shared that he was perplexed because he had just been informed that his girlfriend, Paloma Jimenez, was about to give birth to their first child. However, the actor kept it a secret because he did not want the paparazzi crowding the hospital.
But Walker advised him to be present for his daughter's birth as it would be the "best day of [his] life." It turns out Walker was right, and Diesel has been forever grateful.
Diesel eventually named his fourth child, Pauline, in honor of his late best friend and brother.