The Complicated Relationship between the Late Paul Walker and Rebecca Soteros
'Fast & Furious' star Paul Walker shared a daughter with Rebecca Soteros. Here's Everything We Know About Their Complicated Relationship.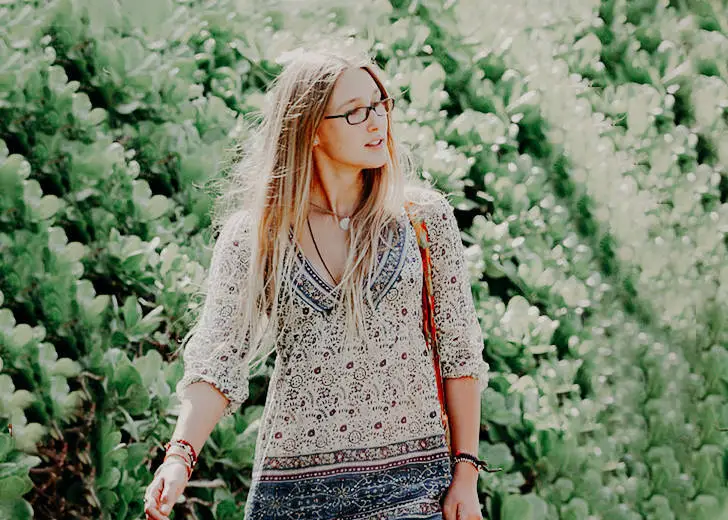 The late Paul Walker is considered one of the most illustrious actors ever to grace the cinemas. Best known for his role of Brian O'Conner in the Fast & Furious movies, he was one of the most loved characters in the film series.
Charlie Puth and Wiz Khalifa's song 'See You Again' was commissioned as a tribute to Walker. It was the soundtrack for Furious 7 (2015). In addition to winning multiple awards, the soundtrack has also amassed over 5 billion views on YouTube.
Aside from his contribution to the big screen, Walker was also known for his philanthropic efforts and passion for the ocean. His lifelong dream was to be a part of the crew in the National Geographic series Great White / Shark Men. He used to spend most of his free time in the ocean studying marine biology.
His legacy is being carried on by his daughter with Rebecca Soteros, Meadow Rain Walker, who started the Paul Walker Foundation.
As for Soteros, she has always preferred to stay out of the limelight and not much is known about her.
Soteros Dated Walker Before He Achieved Success
Walker never married and the only child he had was with his ex-girlfriend Rebecca Soteros. Reportedly, he dated her in his early twenties, right before he made a name for himself.
Neither of them were serious about their relationship. So when she got pregnant, they were both surprised. 
Walker was 25 years old at the time while Soteros's age was 24.
Walker explained the dilemma he was in when he found out that Soteros was pregnant.
Since he had attended a Christian high school, his idea of parenting differed greatly from his situation.
It was tough. I went to Christian high school, and I was told mom and dad were supposed to be together. I was so conflicted. I was one of those ones who believed when you get married it's forever. But I was thinking down the road. I knew where I was at with chicks and having fun. I mean, I was sleeping with her friends, for crying out loud.
Meadow Rain Walker was born on November 4, 1998.
Soteros Raised Meadow Alone For 12 Years
After Meadow's birth in 1998, Soteros shouldered most of the parenting duties alone for the first 12 years. She and Meadow lived in Hawaii during that time.
Walker opened up about the guilt he felt for not being there for his daughter.
I felt guilt, so I'd come around and do what I could do. What let me off the hook emotionally was at least I was providing financially, but emotionally I wasn't there yet. Meadow's been with her mom her whole life.
Walker's brothers, Caleb and Cody, who also helped finish the filming of Furious 7 on their late brother's behalf, spoke to Good Morning America about the guilt the Fast & Furious star carried for being an absent father.
He loved her, he was so proud of her. He also carried a lot of guilt for not being the traditional type of father that was necessarily there every step of the way. And he would say things like I only have this many more years until she's all grown up, she turns eighteen.
It wasn't until 2011 that Meadow moved in with Walker and lived with him full time. The actor even described his daughter as the best partner he had ever had.
Unfortunately, the car crash that resulted in Walker's death took place just two years later on November 30, 2013, after attending a charity event for Reach Out Worldwide.
His friend Roger Rodas, who was with him during the accident, also lost his life.
Meadow Inherited Walker's Estate
Walker's time with his daughter was cut short by the accident that took his life. Following his death, the 15-year-old Meadow inherited the actor's estate worth $25 million as she was the sole beneficiary of his will.
Soteros did not receive any share of Walker's wealth but was involved in a dramatic situation around the time after Cheryl Walker, the late actor's mother petitioned to be Meadow's legal guardian.
Cheryl cited the two DUIs on Soretos's record as the motivation behind her bid for guardianship. Her court paper also claimed that "parental custody would be detrimental to the minor" because of Soteros's drinking problems.
This incident is also the only time Soretos came into the spotlight after Walker's death. According to E!, they were caught completely off guard by Cheryl's bid for guardianship and they found out about it after seeing it on TMZ. E Online also released a statement from a source close to the two:
There have been discussions but no one told [Meadow and Soretos] they were going ahead with it. They first heard it when they saw it on TMZ. They are very disgusted by this. This is completely thoughtless and disrespectful.
While Soteros did have two DUIs in her record, there was no evidence indicating that she wouldn't be able to take care of Meadow.
An insider commented on the case saying things were blown out of proportion and that Serotos had taken care of Meadow alone for a long time. The insider also added that she was a schoolteacher and had ample experience in parenting. 
She doesn't have a drinking problem. From what I know, she has never once been incapable of not taking care of her children… Rebecca is a great mother and Meadow is a very happy child. Their relationship is excellent. They are good friends and very close just like any mother and daughter. Rebecca was basically the only parent raising Meadow for 12 years of her life. Rebecca is a former school teacher and good with children.
Cheryl later agreed to drop her case under the condition that Serotos would complete a rehabilitation program. Soteros completed the program and Cheryl ended the petition as agreed.
After The Petition's End
After Cheryl dropped her petition for guardianship over Meadow, Serotos went back to staying away from the public eye. It's reported that Soretos currently resides in Los Angeles where she has gone back to teaching.
Some sources also say that she is active in philanthropic efforts and that she plays a major role in the Paul Walker Foundation which was set up by Meadow to honor her late father.
And the public eye isn't the only thing Soretos avoids. There are no known social media accounts that are used by her. 
Meadow however is active on social media and has taken to her Instagram on multiple occasions to talk about her father and celebrate him. She also launched the Paul Walker Foundation on his birthday on September 12, 2015, to continue his legacy of philanthropic endeavors and passion for the ocean.
The Paul Walker Foundation
Walker's daughter Meadow launched the Paul Walker Foundation in 2015, citing her desire to share his goodwill with the world. Her statement on the foundation's site reads as such:
Reflecting on my father, I found myself reflecting on his passions. His passion for the ocean, his passion for rescuing animals, his passion for helping people and his passion for spontaneous goodwill. I wanted to start this foundation because I want to share that piece of him with the world. I want to share that part of him with others.
The foundation provides grants and scholarships to selected students and researchers pursuing marine science education or working for advancements in the field. One of its goals is to contribute to the fight to protect oceans, wildlife, and the planet.
I Am Paul Walker
Aside from Meadow's continued efforts to continue Walker's legacy, the 2018 feature-length documentary I Am Paul Walker also explored his life.
The documentary lets the viewers in on Walker's life while expanding on his legacy. It shows the untold side of the Fast & Furious star's directly from family and friends.
I Am Paul Walker was released on August 11, 2018, and has a run time of 90 minutes.