Vin Diesel Started Out with Ambiguous Ethnicity in 'Multi-Facial' and the Rest Is History
Hollywood action star Van Diesel has come way from being a struggling actor. His short film 'Multi-Facial' is responsible for a boost in his career in Hollywood.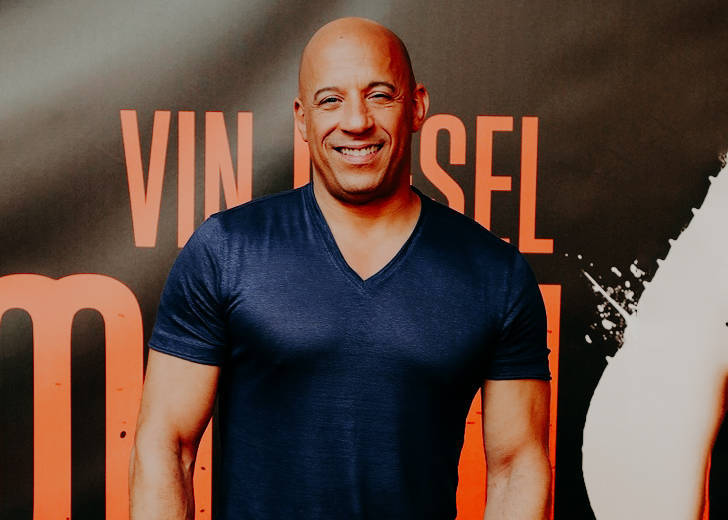 Vin Diesel had to go through his share of struggles and hard times before he began his career in a short drama film called Multi-Facial.
Diesel became a household name with his portrayal of Dominic Toretto in the Fast & Furious franchise. He was also roped in to act in the Marvel Cinematic Universe's the Guardians of the Galaxy. All in all, his resume has been quite impressive.
Van Diesel's Early Life
The California native was brought up by his single mother, Delora Sherleen. Diesel, né Mark Sinclair, changed his name after becoming a nightclub bouncer in New York. The actor has a fraternal twin, Paul Vincent, who works in the sound department and is a film editor. 
He started his acting career in 1990, but landing prominent roles was not a cakewalk. He scored a minuscule part, albeit an uncredited one, in a film called Awakenings.
His Role In Multi-Facial Was A Game Changer 
The year 1995 will be always a memorable one for the action star. He directed, produced, and acted in the short drama Multi-Facial. The film showcased the tale of a multi-racial struggling actor called Mike. 
The story portrays how the young, frustrated actor struggles to earn roles at auditions. His facial features almost remove him from the call sheet. The film did wonders for Diesel's acting career.
It was a kind of an autobiographical project for the actor. The short film got a positive response from the critics and was also included at the Cannes Film Festival. 
Although his next release was Strays, the actor would carry copies of Multi-Facial with a dream that producers and directors would appreciate his talent and offer him meaty roles. 
Diesel Will Be Always Grateful To Steven Spielberg
While it was not entirely a smooth sail for him even after the release of Multi-Facial, but things took a turn when renowned film director Steven Spielberg took notice.
The actor's agent told him the director watched Multi-Facial, which made him jump with joy. His excitement knew no bounds, and he almost knocked himself out. 
Spielberg was so impressed with the young actor's skills that he wrote a role for him in the movie Saving Private Ryan, which was released in 1998. 
To this day, Van Diesel is grateful to Spielberg for the career boost in Hollywood.