Everything We Know About Vin Diesel and His Partner Paloma Jimenez's Low-Key Relationship and Kids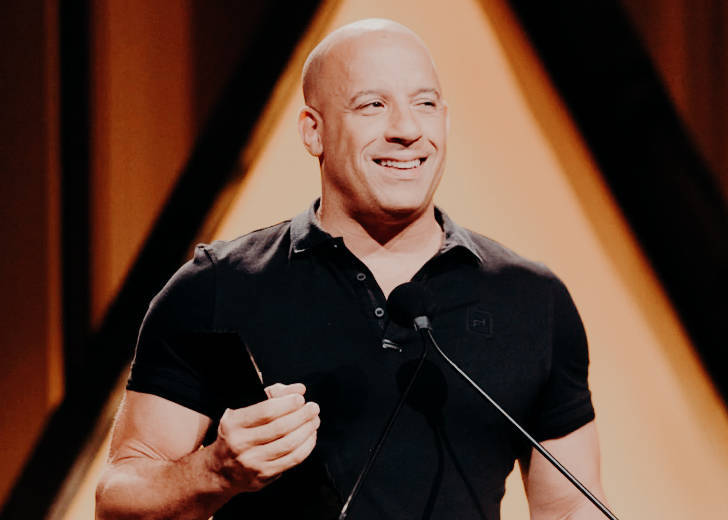 Fast and Furious star Vin Diesel is one of Hollywood's few celebrities who has kept his personal life under the wraps.
Although the actor has been dating model Paloma Jiménez for over a decade and has three children with her, little is known about their relationship.
Diesel and Jiménez's Love Story
Just a few years before he met his ladylove, the actor was cast in The Pacifier (2005), a comedy in which he had to work with five children.
In an August 2008 interview with Parade, he revealed it was on the set of that film that he realized for the first time how he wanted to be a father. Since then, he wanted to find the right person to start a family with.  
"It's amazing how it becomes your primary focus: Am I going to be a good dad?"
Certainly, Diesel found the right person and started dating his now longtime girlfriend, Jiménez, in 2007. 
Jiménez is a model from Acapulco, Mexico, who represented Two Management, ID Model Management, and Look, Models. She has also appeared in advertisements for Honda, Pantene, and Coca-Cola.
Apart from that, she also acted in few Mexican shows like Catalunya über alles! (2011), The Red Band Society (2011) and El gènere femení (2011).
It is unclear whether the couple is married, but they are going strong. Diesel called his girlfriend "Mayan Queen" in 2014 when he posted a photo of her carrying their son to Instagram. "There is no greater gift to a man than a loving mother to his children," he captioned it.
In 2017, he sang his love's praises at the L.A. premiere of Return of Xander Cage, and told Entertainment Tonight that Jiménez is stunning both inside and out. He also revealed she is his rock, a perfect mother, and a wonderful human being.
Parents to Three Beautiful Children
The couple is blessed with three children: Hannah Riley, Vincent, and Pauline Sinclair. On May 24, 2013, the Fast and Furious actor introduced his girlfriend and two eldest kids to the audience in the Tonight Show while promoting his movie.
Hannah was born in April 2008. She also goes by the name Similce. Since she is his firstborn, Diesel calls her 'Alpha Angel.' She made her acting debut alongside her father in Fast & Furious: Spy Racers in 2019.
According to 2019 reports by Variety, Diesel announced that Similce was born while he was shooting Fast and Furious 4 (the fourth film in the franchise). However, he was hesitant to leave set for the birth. Paul Walker, his best friend, and costar was the one who convinced him to go to witness his child's birth.
In  2010, the couple welcomed Vincent, whose name was inspired by his father's stage name.
In 2014, Diesel told Mom.com that Guardians of the Galaxy was the first of his films that he and Vincent watched together. He also revealed the experience melted his heart.
Pauline was born in March 2015. She is the pair's youngest daughter, and she is named after Walker, who tragically died following a car crash in November 2013.
In 2015, Diesel told Today that it was a way for him to keep Walker's memories alive in his family and his world. He also confessed that he believed Walker was there with him in the delivery room when he cut the umbilical cord.