What Is 'Vanderpump Rules' Alum Stassi Schroeder Doing Now?
Stassi Schroeder welcomed a daughter and started her own podcast this year.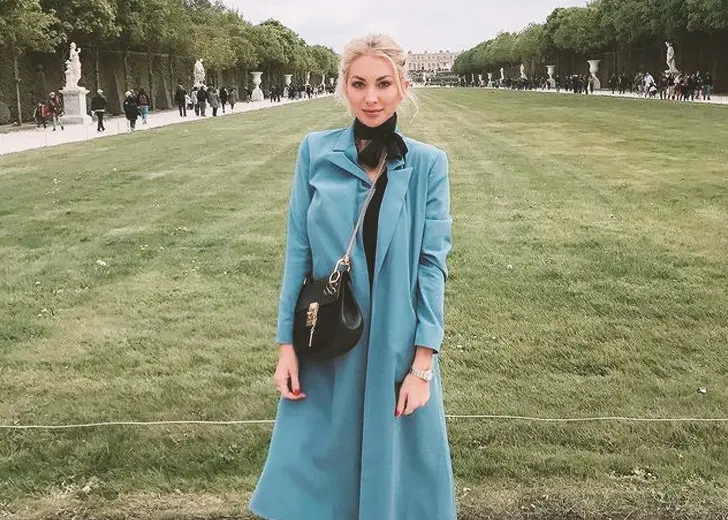 Last June, Bravo dropped Stassi Schroeder from the reality series Vanderpump Rules, before season 9, for her racially insensitive remarks. Her co-stars from the show Kristen Doute, Max Boyens, and Brett Caprioni followed the same fate.
What Really Happened?
Schroeder was fired from the show after her former co-star Faith Stowers revealed Schroeder and Doute falsely reported her to the police in 2018 for a crime she didn't commit.
The New Orleans native immediately took to her social media to publicly accept that she made "racially insensitive comments."
What I did to Faith was wrong. I apologize and I do not expect forgiveness. I am also sorry to anyone else that feels disappointed in me. I am going to continue to look closer at myself and my actions—to take the time to listen, to learn, and to take accountability for my own privilege.
She admitted she had significantly grown from the person she used to be. She also showed gratitude towards people who had continued to check on her and push her to evolve into a more educated person.
Despite that, she was axed from the show and her PR agency. She also reportedly lost several endorsement deals.
Stassi Schroeder Married Afterward
Schroeder announced she was expecting her first child with her partner Beau Clark the same month she got fired from the show.
"Stassi and Beau will be welcoming their first child the first week in January and are grateful and eager to begin the next chapter of their lives as parents," the TV star's rep told People.
Over three months later, she and her long-time partner tied the knot in a small and casual ceremony. The couple had originally planned to marry in Italy, but it was canceled due to the COVID-19 pandemic.
The newlyweds subsequently welcomed a daughter named Hartford Charlie Rose Clark on January 2021. 
"We truly cannot begin to describe the happiness and joy we are feeling at this moment," the couple told the previous publication. "It's something that you hear from all new parents right after birth, but something magical happens."
Stassi Schroeder Started a Parenting Podcast
In addition to enjoying family time, Schroeder also made a comeback in her career with a parenting podcast on Patreon. She announced the launch of her new podcast through Instagram on March 4, 2021, revealing the podcast's name as The Good The Bad The Baby.
"We'll be sharing the real moments as they happen, as well as exclusive videos and more… once we figure this [expletive] out," she said in the caption.
She further stated that once a user signs up for her subscription-based platform, they will get the first two podcast episodes and exclusive videos from the jump. After that, they will be treated with three podcast episodes per month.
'Vanderpump Rules' Reunion
On August 31, the reality TV star took to Instagram to share a series of pictures with her former Vanderpump Rules co-stars.
The reunion included her along with Scheana Shay, Lala Kent, and Brittany Cartwright. The first snap of the slide saw all four of them posing with their babies in their arms.
Seeing them in a frame together thrilled many fans of the show, who were quick to share their excitement in the comments.