Lala Kent Wants Baby Daughter Ocean to Read Her New Book When She Grows Up
Lala Kent and Randall Emmett welcomed their first child together, Ocean, in March 2021. Kent revealed that after Ocean grows up, she wants her to read Give Them Lala.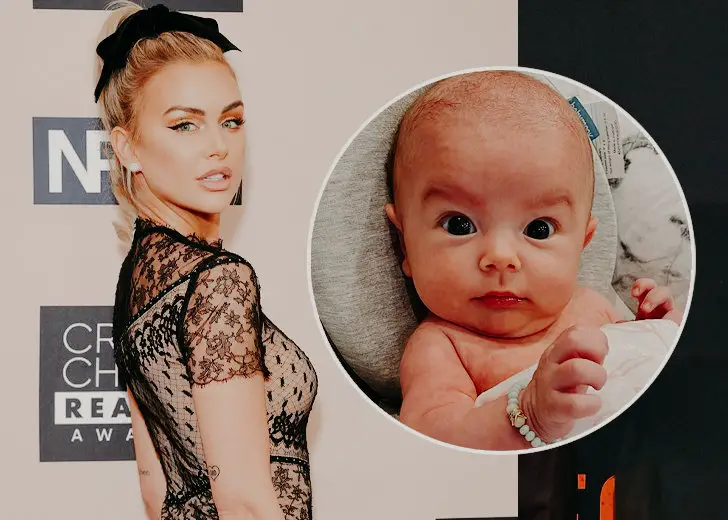 2021 is turning into a fantastic year for model and actress Lala Kent. On March 15, Kent and her fiancé Randall Emmett welcomed their first baby together, Ocean Kent Emmett. Similarly, the Vanderpump Rules star released her first book, Give Them Lala, on May 4 and has already become a National Best-Selling Author. 
On May 6, Kent gave an interview with Fox 5's Good Day DC on their We Love You Moms series. There she discussed her new book, season 9 of Vanderpump Rules, and of course, motherhood. 
Kent Wants Ocean To Read Her Book 
During the virtual interview, Kent mentioned she would want her daughter Ocean to read Give Them Lala. 
Life has not been easy on the 30-year-old and everything she has gone through, she's poured it into her book. The reality star's book is all about her experiences in life—from her battle with alcoholism, coping with her father's death, and her journey in Vanderpump Rules. 
She wants her daughter to know about her experiences and what she went through in life. Kent wants Ocean to analyze what and why her mother did what she did and question if the actress made the right decisions. 
With all the experiences the model has accumulated over the years, she wants her daughter to know that she would always be with her and support her no matter what. The best way for Ocean to realize this would be to read Kent's book; hence, she hopes her daughter will read her book. 
The model's book has not made it to the New York Times Best Sellers; however, she has made her name on the National Best-Selling Author list. 
Kent, Fiancé, And Motherhood
Emmett is a film producer known for movies like 2 Guns and The Irishman. Before dating Kent, he was married to actress Ambyr Childers. They were married from 2009 to 2017 and share two daughters — London and Rylee Emmett. 
Before officially announcing her and the movie producer's relationship, Kent was rumored to be dating a married man. She used to mention him on Vanderpump Rules by calling him 'her man.'  
However, after Emmett and Childers' divorce was finalized, the couple finally announced their relationship. 
The duo announced their engagement on September 2018 but are yet to tie the knot. Initially, they were supposed to get married on April 2020, but they had to reschedule it because of the COVID-19 pandemic. In an interview with the OK Magazine, the model revealed they had to reschedule the wedding three times. 
Due to the pandemic and postponing, the duo has given up and has no plans for getting married soon. Kent said that she was tired of referring to Emmett as her fiancé, so regardless of them not getting married, she officially called him her husband. 
We deserve the title of husband and wife — we fought hard for this relationship.
In a virtual conversation with Access Hollywood, the reality TV star opened up more about motherhood and Emmett. 
She revealed that even though Emmett already has two daughters, he was expecting his child with Kent also to be a girl. Kent hilariously opened up about how Emmett was nervous about raising a boy at 50. 
The model also shared about how they named their daughter 'Ocean.' People had presumed that they named their daughter because the couple loved oceans a lot; however, there was an adorable backstory to it. 
A few years ago, the pair had taken a trip to the Bahamas. One day, there were on a walk when they saw a yacht named Ocean Alexander. Kent fell in love with the name so much that there and then she decided she would call her firstborn Ocean. 
And that is exactly what they did. Ocean is now three months old and is making her mother elated. Kent opened up that motherhood has made her extremely happy and claimed it to be "beyond anything anyone could have prepared her for". 
She is enjoying this experience a lot up to the extent that if she could, she would relive the childbirth over and over again.