Brittany Cartwright's New Born Son Already Has a Verified Instagram Account
Brittany Cartwright and Jax Taylor's newborn son has over 145k followers on Instagram.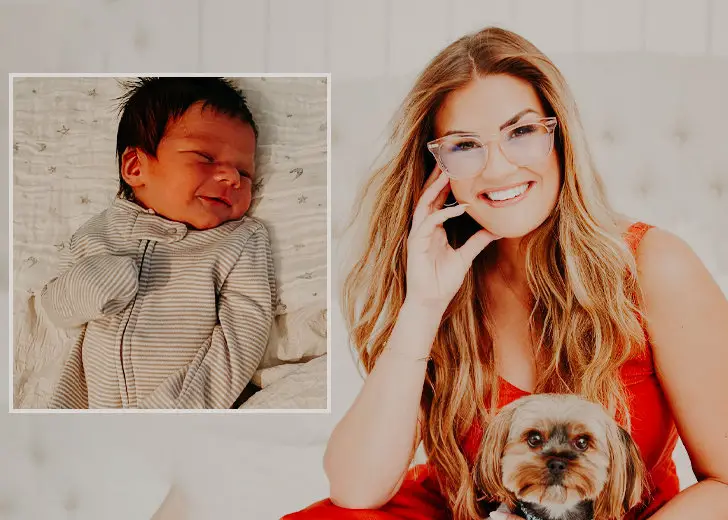 Brittany Cartwright and Jax Taylor recently welcomed a son, Cruz Michael Cauchi. Michael Cauchi already has a verified Instagram account that's being run by his parents.
The account already has over 145k followers.
Cartwright And Taylor Welcomed Son
The former Vanderpump Rules stars gave birth to Cruz Michael Cauchi on April 12, 2021. Cartwright posted about the addition to their family just the day after she gave birth, expressing her excitement and happiness.
She wrote, "Yesterday, April 12th at 1:51pm, our lives changed forever in the absolute best way possible. Our beautiful son Cruz Michael Cauchi was born and we have never been more in love." The post also contained a picture of her and her husband with their newborn baby snuggled in her arms.
The couple first announced they were expecting a baby on September 21, 2020. They posted pictures of them holding several sonograms together.
Cartwright captioned the post, "Mom & Dad. The love of our lives is coming soon." Taylor too shared the same photos and wrote, "Sooooo,.......I am gonna be Dad."
They Tried To Grow Their Family For Five Months
Cartwright and Taylor got married in June 2019 at the Kentucky Castle in Versailles, Kentucky. After their marriage, they tried for five months to add a member to their family of two.
So, when she got a positive test for pregnancy, she tested three more times just to be sure.
We had been trying for around five months and we just can't wait to grow our family. I had the ovulation sticks and all the apps… we were ready to go!
Taylor shared with Dear Media podcast You're Gonna Love Me it was their second time trying for a child. He also revealed that Cartwright had a rough pregnancy as she was constantly throwing up.
Vanderpump Rules
Bravo Tv's reality show Vanderpump Rules played a huge part in Taylor and Cartwright coming together. The two first met in Las Vegas in May 2015 and immediately moved in together after he asked her to move from Kentucky to Los Angeles.
Things moved fast for the couple as they adopted a dog in November 2015, a Yorkie named Kingsley. The same month, he told Bravo's The Daily Dish that Cartwright was the best girlfriend he ever had and that she had good family values.
A year later, Cartwright joined Vanderpump rules as an official cast member and their journey together was documented well in the reality show. However, it wasn't all happiness and sunshine. In May 2017, it was revealed that he had cheated on her with Faith Stowers.
The incident was a rough patch on their relationship and they separated for roughly a month before getting back together. Taylor spoke to People about the cheating scandal, saying it brought them to a better place. "We're in a great place now — probably better than we've ever been. I can say the last eight months have been better than we first started dating."
Taylor later proposed to Cartwright on June 8, 2018, at Malibu restaurant Neptune's Net.