Trisha Paytas' 20lbs Weight Loss: Says Has More to Lose for Wedding
Trisha Paytas is getting ready for the wedding season.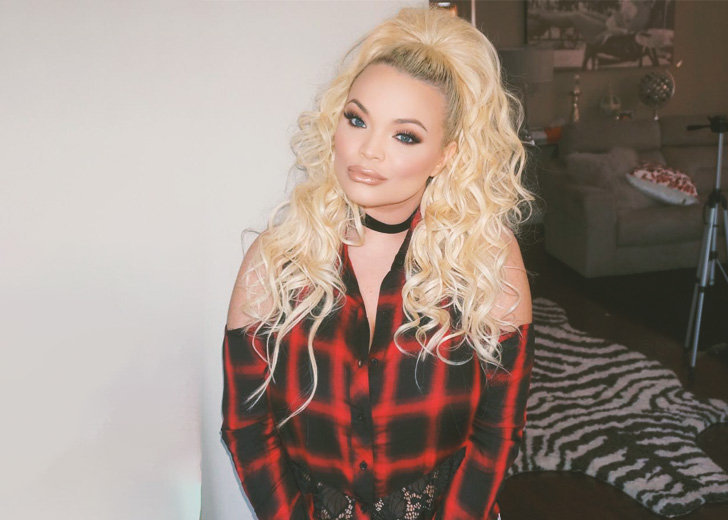 It seems like Trisha Paytas and Moses Hacmon are putting all the allegations and controversies behind them and prioritizing their wedding.
Paytas was under hot waters for publicly fighting with Hacmon's sister and brother-in-law, Hila and Ethan Klein, for the past four months. Similarly, Hacmon was accused of stealthing by his ex, Daphney. 
After a couple of months of back-and-forth, Paytas and Hacmon have stopped arguing with others and are focusing on getting married and having kids. The pair met after Hila and Ethan organized a Bachelorette-style dating show to find Paytas a beau on H3 Podcast. 
While Hacmon was not a candidate for the show, Paytas showed interest in him, and they started dating behind The Kleins' back. The pair started dating in March 2020 and was even quarantined together amidst the COVID-19 pandemic. 
Their love blossomed throughout the lockdown, and on December 18, 2020, Hacmon asked Paytas to be his wife. Paytas replied, "yes," and the rest is history. 
Currently, Paytas is getting ready for their wedding, and they started it with weight loss and body transformation. 
Paytas Lost 20lbs In Three Months
Paytas' weight loss journey started on July 21, 2021, when they started eating a balanced diet and exercising. Three months later, on October 5, 2021, they uploaded a video on blndsundoll4mj showing that they lost 20lbs.
In July 2021, Paytas weighed 234.0lbs, whereas, on October 1, 2021, they weighed 215.6lbs. They posted before and after snippets of the weighing machine to show the 20lbs weight loss. 
Similarly, they also posted a side-by-side picture of themselves showing before and after the transformation. Throughout the rest of the video, Paytas shared their journey and gushed about how proud they were of themselves. 
Paytas has always struggled with weight and is insecure about it. People have been constantly fat shaming them since they were a kid. They have been open about their eating disorders and depression in the past. 
It is not that they never lose weight and exercise. On the contrary, they had lost weight drastically before, especially in 2019 when they lost 37lbs in five months. 
Back then, they tried intermittent fasting and avoided alcohol. But, unfortunately, their body functions in such a way that even if they lose weight, they gain it and more back quickly, making the entire transformation a failure.
However, this time Paytas has surprised herself as they have not gained the lost weight back. They have been working out and staying disciplined for the past three months. 
They explained that they don't restrict themselves when it comes to food but instead exercise intensively. For example, they are on the elliptical for at least two hours a day. 
They do not fast as they used to in the past, and Hacmon ensures they get three meals per day. The weight loss has also aided Paytas' mental health and has helped them be more confident in themself. 
They called working out their "saving grace" that has changed their life. However, Paytas has promised themselves that there is more to go, and their journey of weight loss and body transformation has not ended.