Trisha Paytas and Moses Hacmon Are Getting Married — They Also Want to Have Kids
Trisha Paytas addresses her desire for marriage instead of her recent controversies.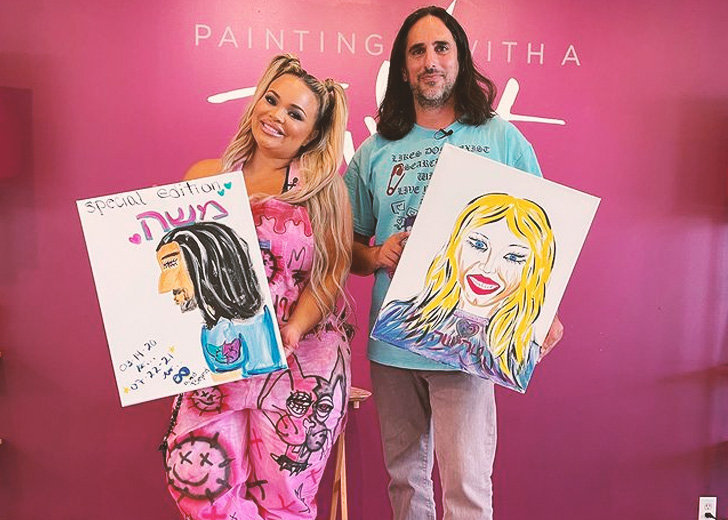 Controversial YouTuber Trisha Paytas has always been entangled in some drama. 
But this time, the writing is on the wall for Paytas, and they are now on the verge of being canceled. It all started when a small tea channel named Mysterious uploaded a short exposé on Paytas. 
The tea channel found that Paytas had lied about being molested by their teacher and many other things in the past. The video gained traction and caught Paytas' attention, and they started working towards hiding their tracks. 
They copyrighted some parts of the videos and also deleted videos worth a billion views from their channel.
So now, fans are campaigning to de-platform them by signing petitions and pressuring their brand sponsors and collaborators to stop working with them. 
Paytas' skincare line Magic Elixir has been removed from Glow Skin Enhancement's website.
But despite their world crumbling around them fast, they have calmly ignored all the allegations and continued to make videos. 
Trisha Paytas Manifesting Their Wedding
On September 22, Paytas uploaded two videos on separate channels. The first video titled 'Food Delivery GONE WRONG! Scammer Ends Up In Jail! You Won't Believe What Happens Next' was a skit where Paytas got scammed and sent to jail while delivering food to a customer. 
The customer, played by their fiancé Moses Hacmon, has Paytas arrested for hitting him in his house parking lot.
But in the next scene, Paytas is living in the customer's house, and the customer is the one delivering food to them. 
In the second video titled 'Warning,' Paytas still does not address all the accusations or talk about people trying to sue them.
Instead, they talk about manifestation and how they achieved their luxurious life by sending a message to the universe. 
There was a time when everything I was speaking was happening, and it was just like so so random. 
They also shared that they sent out a negative message and spoke about being canceled once and then added that all things happening to them were because of it.
It seemed like they thought that manifestation was also going to help them from being canceled. 
The Youtuber then displayed their longing desire to get married to Hacmon and have kids in the future - they envisioned being the mother of a boy and a girl.
Despite the massive allegations being charged against their fiance Hacmon, Paytas has continued to overlook them and rejoice in manifesting their wedding.
Hacmon's ex, Daphney, had previously exposed him of digging Paytas for child support and fame. She had also urged that legal actions be taken against Hacmon for stealthing.
Amidst all the chaos of allegations and lawsuits, Paytas disclosed that they recently had their wedding tasting a week before, and it was about time for the big day.
"It's happening!" Paytas iterated in utter amusement and awe. The couple has been engaged since Christmas day 2020.
Trisha Paytas Serious About Marriage
On September 23, Paytas took to Instagram to shade their haters who wanted them to break up.  
They uploaded a carousel of them showing off their engagement ring. In the first photo, Paytas and their fiancé were blurred in the background, and instead, the focus was on their ring finger, which had a marquise-cut diamond ring. 
They posed with their ring in full display in the following videos and took to the caption to express their thoughts.
First, they mentioned that getting engaged during the same time as Britney Spears made them feel connected to the pop star. They asked people to stop hating on Spears and her man.
It looks like Paytas is serious about getting married and having kids.