Trey Songz' Photoshopped Pictures Started His Gay Rumors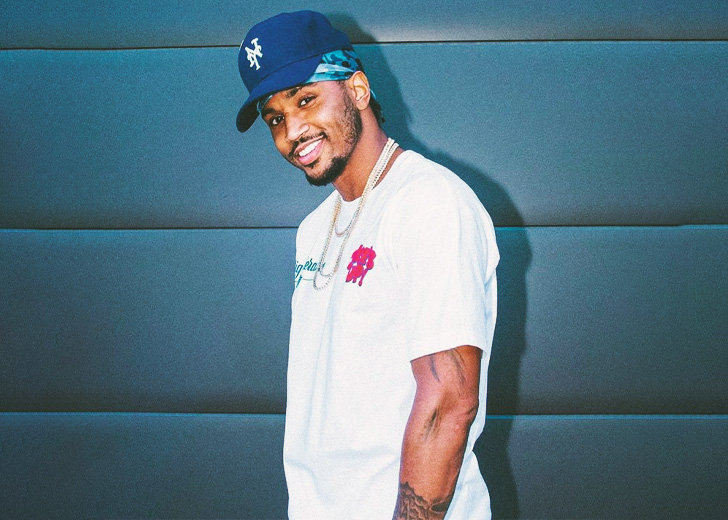 Trey Songz, a renowned singer and actor, has been rumored to be a gay man, and the rumor has made the headlines a few times over the years.
However, the 36-year-old singer has openly clarified that he is not gay during a few interviews. According to him, the rumor of him being gay is just baseless and does not describe who he really is.
In April 2019, Songz also announced the birth of his first child with his former secret partner, Caro Colon. Colon gave birth to the couple's son, Noah, on April 20, 2019.
The birth of his son and his secret relationship with his partner further ended the speculations of him being gay and shut the mouths of people questioning his sexuality.
But coming back to Songz's gay rumor and speculation — how did it all start?
Trey Songz's Gay Rumors — How Did It Start?
Around 2010, the words spread on the internet after netizens shared photoshopped pictures of the singer making love with men.
In an interview with Angela Yee, Songz addressed the gay rumors and clarified that the pictures available on the internet — of him romancing a man — were photoshopped.
"You could see the original picture. They put legs on me and all that like that wasn't a naked picture, too. I got pants on in the original picture on the internet, too, but nobody seen," he added.
A similar instance took place on March 25, 2014. Some pranksters photoshopped Songz's tweet and wrote that he was gay — but it was not the case.
"I think it's time to finally tell my fans. All games and jokes aside…I'm gay," the hoax tweet read.
The following day, the rapper took to Twitter to write down his frustration over the prank in a series of tweets. In one of the tweets, he wrote,
The things you people craft up with hatred in your hearts. The things people believe without question, or validity, all baffles me.
Check out his other tweets below:
Photoshop and a retweet is all people need to believe, any and everything. I feel bad for the impressionable, no minds of their own. — Trey Songz (@TreySongz) March 26, 2014
If I'm gay then Tupac bringing me a ounce for this session wit Biggie tomorrow. No weapon. #LOVE — Trey Songz (@TreySongz) March 26, 2014
According to Hollywood Life, Songz was minding his own business when he found out that a gay hoax involving him had been making the rounds on the internet.
Twitteratis Discusses Trey Songz's Sexuality
Despite the 'Can't Help but Wait' singer clarifying he is not gay, Twitteratis did not stop from discussing Trey Songz's sexuality when the rumor was at its peak around the mid-2010s.
"They saying trey songz is gay, so not true.... Photoshop picture," a fan tweeted, saying the viral tweet was photoshopped. 
Another chimed, "On god I thought Trey Songz was gay! I hate photoshop people."
Sorry to break your heart ladies but Trey Songz is GAY 😂😂😂😂😂😂😂😂😂 and it's not photo shop and it really is him 🙈 pic.twitter.com/MDOI2xfW — Dj Slamma (@Slamma_Dj) February 15, 2013
Trey songz not gay. He never tweeted that check his tweets. That was just Photoshop. — B L A S H E D👑 (@Beingmaryjane__) March 26, 2014
Trey Songz's Dating History with Women
Over the years, Songz has also been linked to many women from the industry. The most recent rumor suggests that he is dating Instagram model Yasmine Lopez.
Songz and Lopez were linked to each other after the model posted an intimate photo with the singer in early 2021.
The singer is also reported to have dated the likes of model Cydney Christine, hip-hop star Saiyr Gibson, Colon (with whom he shares his son), Lori Harvey, Megan Thee Stallion, Tanaya Henry, Khloe Kardashian, Mila J, Lauren London, and Keri Hilson.