What Is Lauren London's Parents' Ethnicity? Inside Her Early Life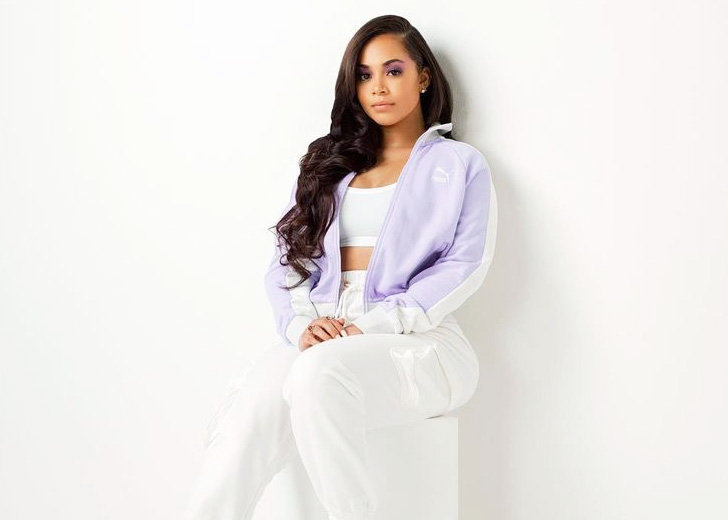 Lauren London is a renowned actress, model, and television personality who initially rose to fame after her performance as Erin Garnett in the 2006 coming-of-age film ATL.
Her exceptional performance in the film ATL also earned her a nomination for Outstanding Performance by an Actress in a Supporting Role at the Black Movie Awards.
Today, she has many other film and television acting credits, including Madea's Big Happy Family, The Perfect Match, Without Remorse, The Game, and Games People Play.
But success didn't come easily for her, as she worked hard towards her profession and repeatedly proved that she belonged in the industry. The credit also has to go to her parents, who raised her to be strong and fight against all the odds.
Lauren London's Father and Mother Belong to Different Ethnicity
Born in Los Angeles County, California, the 36-year-old actress is biracial, as her dad and mom belong to two different ethnicities. Her mother is African-American, while her father is an Ashkenazi Jewish.
According to Los Angeles Times, London is a second-generation Angeleno. Her family arrived in the city through the great migration.
Her grandmother was from Chicago, and her great-grandmother was from Mississippi. That said, the actress' mom, who went to Crenshaw for a year before transferring to Dorsey, was the first in her family born and raised in L.A.
"My mom was an original L.A. baby," she told the publication in May 2021.
Lauren London Talks about Struggles with Biracial Identity
London has often opened up about her struggles in the past with her biracial identity.
In one instance, she said that one has to discover who they are and how they feel about themselves on their own despite their given ethnicity.
"Whatever your ethnicity is in this life, you are going to be on a journey to discover who you are and how you feel about yourself," she stated.
She also recalled being teased by her cousins on her mother's side for not being "Black enough" while growing up. She added, "And then I'd spend the summer with my dad and be sent to all white summer camps where I was 'that Black girl.'"
Lauren admitted that prompted confusion that she struggled with "for about a minute," but after a while, "I figured it out for myself."
London now does not let others define herself. If someone thinks she was not "Black enough," it was their issue and not hers. She further explained,
I'm okay with who I am and it is what is. I'm a Black woman like my mother, and I love who my father is, and I love both sides of me. Nobody makes a big deaI about it anymore because I won't take that anymore.
Lauren London Is a Mother to Two Boys
The famed actress is a mother of two beautiful boys herself. She welcomed her elder son, Kameron Carter, 12, with her on-and-off partner Lil Wayne.
After breaking up with the rapper, she dated Ermias Asghedom, better known as Nipsey Hussle, and gave birth to her second child Kross Asghedom, 5. The couple was together until the rapper's death on March 31, 2019.
Since then, London has been raising her kids on her own as a single parent.