Meet Jonah Hill's Multi-Talented Girlfriend Sarah Brady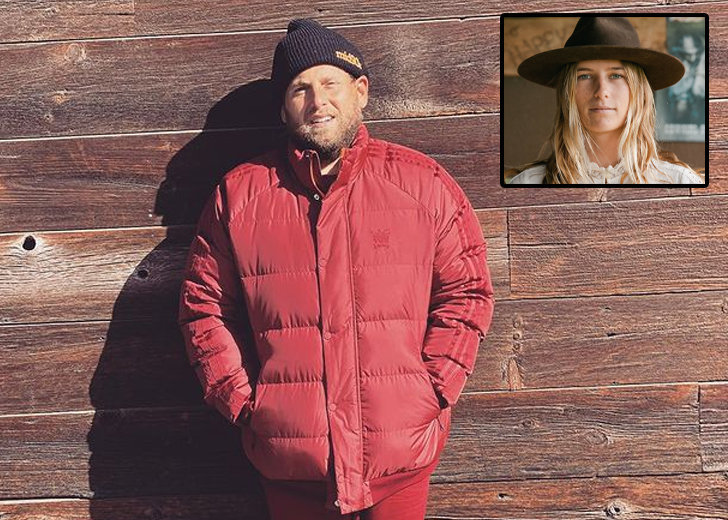 Jonah Hill went Instagram official with his girlfriend, Sarah Brady on September 9, 2021, by posting a selfie from their dinner date. Since then, the two have posted about each other frequently. 
Hill and his girlfriend also made their red carpet debut at the Don't Look Up Premiere on December 5, 2021.
The two wore matching light blue pantsuits to the event, complete with a few brooches pinned to each of their blazers.
The actor shared pictures of himself and his partner at the premiere on his Instagram, where he referred to Brady as "my lady."
This had some fans speculating that Brady could be his prospective wife.

Jonah Hill with his girlfriend Sarah Brady (Source: Instagram)
"Thank you for being the most supportive and best human," he wrote in the caption. "I love you."
This wasn't the first time the two had dressed up in matching outfits. Hill had previously shared a picture of them dressing up as Minions from Despicable Me.
Who is Jonah Hill's Girlfriend Sarah Brady?
Brady describes herself as a surfer, photographer, and activist. She grew up in Encinitas, California, and had been tandem surfing with her father from when she was three years old.
As a photographer, Brady offers new perspectives on nature, women, and surfing. She has worked with various brands and has been featured in magazines and online publications.
Brady graduated from UC San Diego in Anthropology of Climate Change and Human Solutions in 2021. She will start law school in the fall of 2022 to pursue a career in environmental policy.
She also describes herself as "surfer + future lawyer" on her Instagram page.
Jonah Hill and Sarah Brady
While both Hill and Brady post about each other frequently, the duo hasn't revealed how they first met or when they started dating.
One thing that both Hill and his girlfriend enjoy is surfing. The two can often be spotted surfing around beaches.
However, the Don't Look Up star had to deal with online shaming for his hobby. He previously posted an Instagram Stories picture in 2021 showing a sticker that read: "Jonah Hill ruined surfing."
Hill responded to the harassment saying he wouldn't stop doing things that made him happy no matter how much his happiness made people feel insecure.
Brady also showed her support for Hill and responded to the sticker in her own way.
"Respect your beach by respecting others," she wrote. "If you feel the need to rain on someone else's parade, ask yourself why and consider getting yourself a life."
"I love my man @jonahhill and am proud of him for getting into surfing for the pure joy it brings."

Jonah Hill showed his appreciation for his partner (Source: Instagram)
Both Brady and Hill have also expressed how much they appreciate each other.
On January 28, 2022, Hill uploaded a picture of his girlfriend posing for a photograph with scenic nature in the background.
"Happiest best human of them all," he captioned the post followed by a red heart emoji.
Similarly, Brady also put up several pictures of herself and her actor boyfriend. She thanked him for making her "this happy every day."